By Justin Balkos
Marketing Coordinator
Yamaha Motor Canada

I sat down with bLU cRU rider, Gabriel Naud, who earned his third FMSQ Championship in 2021 aboard his Yamaha YFZ450R – backed by dealer, Quad Expert – to learn more about ATV racing and what goes into a championship season.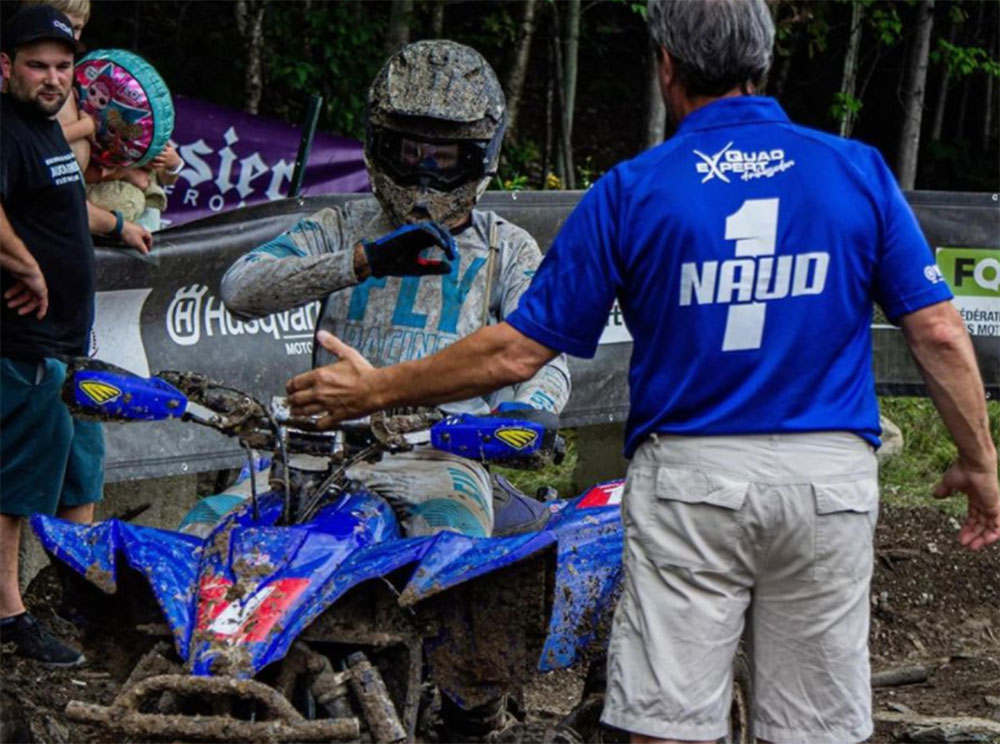 How did you get into ATV Enduro Racing?
Back in 2003, my dad bought me a Raptor 80 (that I still own 18 years later). At that time, one of his colleagues was competing in the FMSQ and encouraged my dad to register my brother and I. Our first race was in 2005 and, since then, I have only missed a single year of racing!
What would you say separates ATV racing from other motorsports?
Although I have always been loyal to ATV racing and haven't ventured off into other disciplines, I don't think I will ever find the same adrenaline I get from riding my ATV on both practice and race days! Feeling the power of these YFZ450Rs on any kind of terrain is an irreplaceable feeling that I have yet to discover anywhere else. This sport has helped define me as a person from top to bottom and there is nothing else I would rather be doing!
Can you tell me about your 2021 season?
2021 was amazing as I was able to defend my FMSQ Canadian National Championship title with zero mechanical issues on my YFZ450R. Race days were also very smooth with the support of Quad Expert and the whole team that continue to be the backbone of my race program. Having the confidence on race day knowing my machine is flawless has been huge for my confidence and I look forward to defending my #1 plate next year!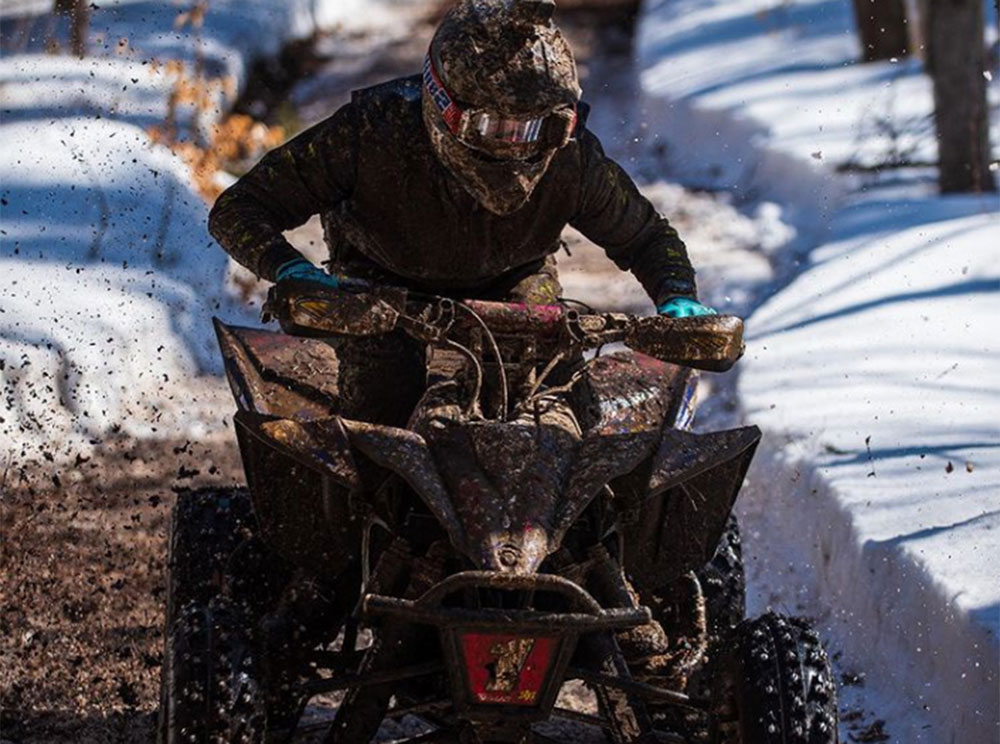 What does your off-season preparation look like?
I work for my father and he lets me take every Friday off to go racing during the season, so I try to give those days back to him in the off-season by working until the end of December. When January rolls around, I begin season preparation by training on my bicycle roller. During the winter months, I typically spend quite a bit of time refreshing my practice 2011 YFZ450R so I can focus on gaining as much seat time as possible during the summer. In the past, I've also built an Ice ATV that kept me riding throughout the off-season and was a ton of fun!
What does a day in your life look like?
Every day of the week I grab breakfast then head to my family-owned construction business job, where I install windows and doors. It makes for great muscle training! (ha-ha) Once I get home, I either hop on the road or mountain bike or load up the YFZ450R and ride a local practice track. I try to get the race machine ready on Mondays after races so I can focus on training and riding all week before the next race. Needless to say, my schedule is definitely a busy one!
What is the biggest challenge you have faced in racing?
The biggest challenge I have faced is the pressure of feeling like you have a target on your back while carrying the #1 plate. Growing up, all I wanted was to win a championship but, as I realign my goals and strive for repeat championships, I am learning it comes with a whole new level of pressure that I can only address with preparation. Race weekends are stressful for me, but I always try to have fun and stay humble as I continue to chase my dream!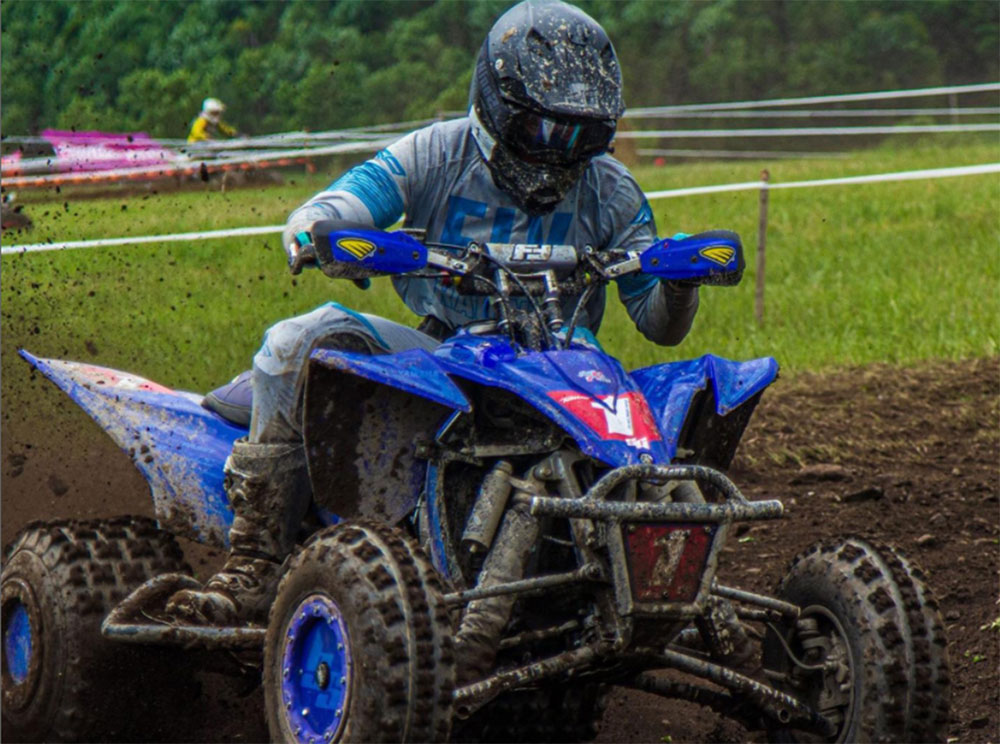 Who would you like to thank?
There are a lot of people in my corner that I would like to shoutout. First of all, Mark, Roxanne, Cassandra and their staff at Quad Expert have treated me like family since day one and I will always be thankful for that. They have accelerated my program so much and have helped me accomplish my dream of becoming a champion and bLU cRU rider! I also need to thank my mom and dad who have never missed a race and have always supported me on and off the track! My mom for all the administrative and trackside support and dad for all the behind the scenes fueling trucks and helping me in the shop and pits. My best friend and mechanic, Felix, (also known as "Big F") travels four hours from his house to mine every race weekend to make sure I am mechanically dialed in. This was a big part of earning a perfect season with zero mechanicals! Lastly, my girlfriend who always pushes to keep me going even on bad days. Thank you!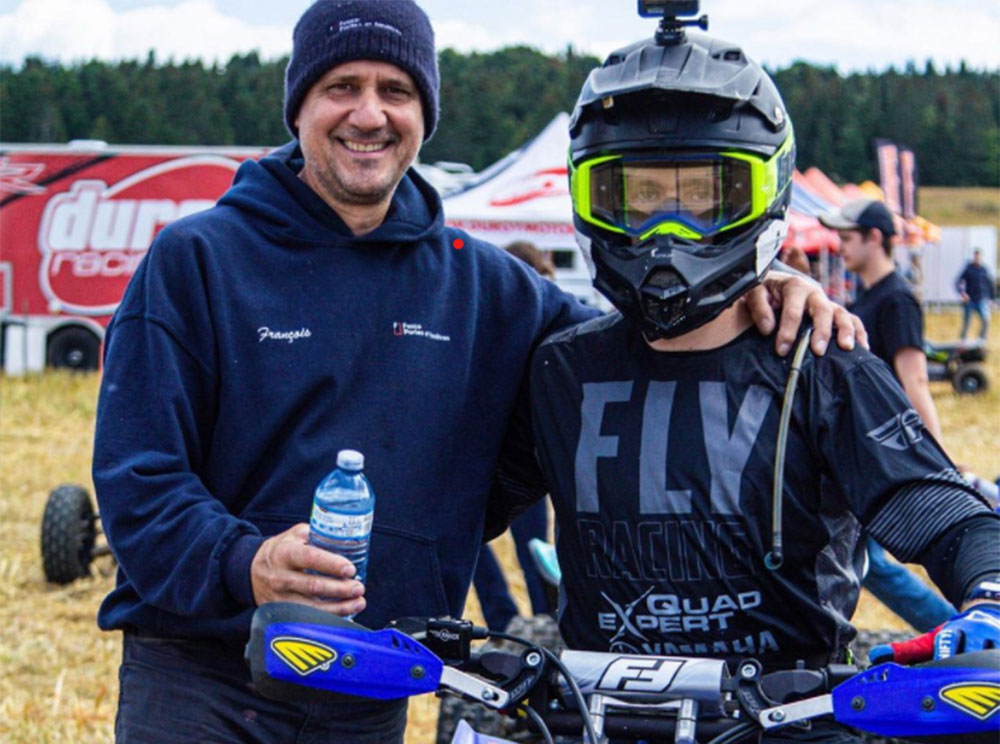 We look forward to watching Gabriel defend his #1 plate next season and put his YFZ450R where it belongs – on top of the box!