The guiding philosophy for Yamaha Power Assist Bicycles is "bringing rider and machine together as one" for an unprecedented riding experience. As a pioneer in the design of power assist bicycles, Yamaha's experience and drive for constant improvement brings you a lineup with assist that feels natural, smooth and powerful.
No matter how long or steep the climb, embrace it with power assist from Yamaha. The power is in your hands; select the assist level you desire and never look back! Going up has never been this much fun.
With power assist, you're in control of how intense you want the ride to be. Every ride is a customized workout based on what you want and how you feel. And when it comes to clearing jumps or railing corners, the power is there when you need it!
Ever had a day on the bike you never wanted to end but your body says otherwise? With Yamaha Power Assist, say yes to endless adventure. To truly understand, you need to experience it for yourself!
WE'VE BEEN HERE SINCE THE BEGINNING.

Although new to Canada, Yamaha Motor has 30 years of building power assist bicycles,
developing the same foundation of quality, reliability, dependability and high performance riders expect from any Yamaha!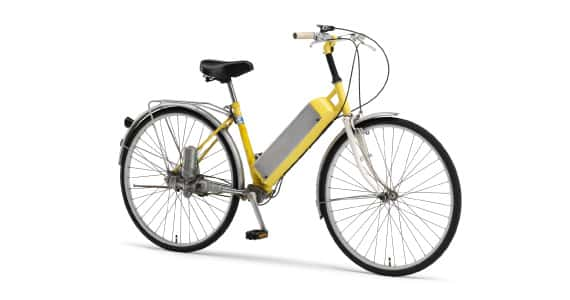 The e-Bike Prototype
Yamaha developed the first prototype power assist bicycle to address the various inherent weaknesses of bicycles, including difficulty going up slopes, into headwinds or riding with luggage.
The World's First Production e-Bike
The electric motor provided a supplementary force nearly equal to that put to the pedals by the rider. Once the model was ready and released, it marked the birth of the world's first e-Bike.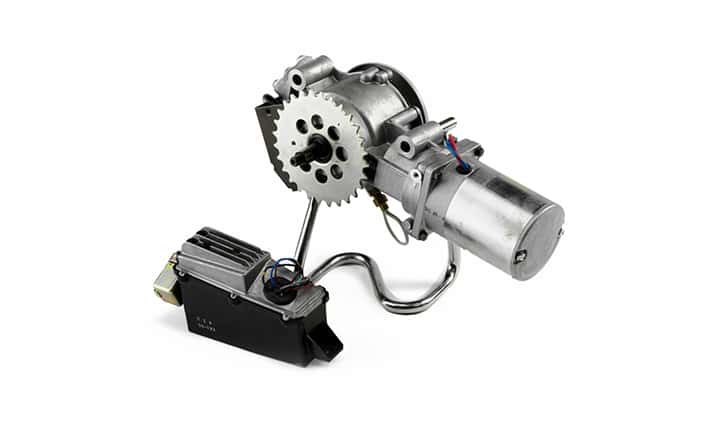 A New Detachable Battery Debuts: The PAS C
A new detachable nickel-cadmium battery was employed. It was lighter than conventional lead batteries, less susceptible to changes in ambient temperature, provided stabler current and had a higher cycle life.
The Intelligent Flexible Energy System (I.F.E.S.)
The Intelligent Flexible Energy System was developed to enable the computer unit to communicate status and data sharing among the principal PAS components of the battery, charger and onboard controller. This simplified maintaining and managing battery life.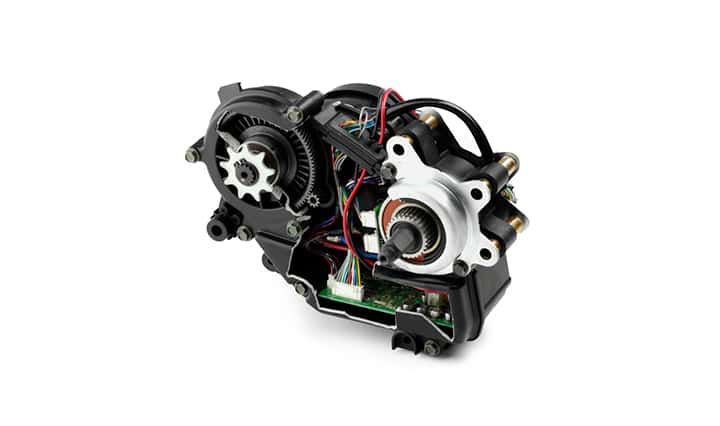 A Compact and Lightweight Centre-Mounted Drive Unit
Developed to bring higher efficiency, lower loss, and a smooth yet powerful feel with the ride. Locating the drive unit near the pedals also aided in balancing the bicycle's weight, making it easier to move around.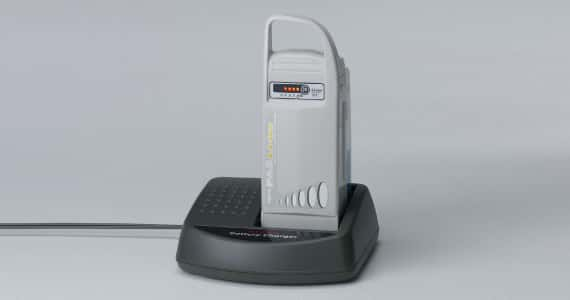 Lithium-Ion Batteries Arrive
The lithium-ion battery boasted 32% more capacity and was a whopping 25% lighter than the nickel-metal hydride battery of the same size. Furthermore, the battery's discharge characteristics at high current were superior: it had no disadvantageous memory effect and could be recharged whenever users desired.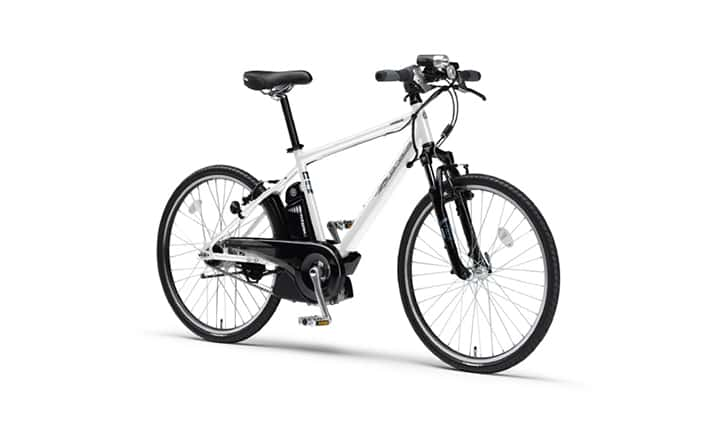 The Brace Debuts and One Million Unit Mark Reached
The Brace model is launched and represented a greater emphasis on using e-Bikes for fun by incorporating high-performance componentry. Yamaha Motor also hit the one million mark in cumulative e-Bike drive unit production that year.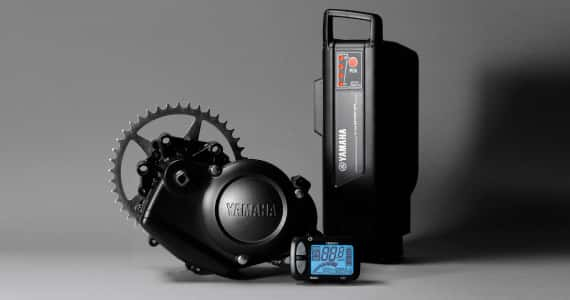 Export of e-Bike System Kits Begins and the PW Series Launches
Yamaha Motor began supplying bicycle manufacturers in Europe with "e-Bike system kits," which packaged our drive unit, battery, display and dedicated charger together. That same year, the new PW Series e-Bike system kit was developed specifically for the European market. The kit contained a compact, lightweight and high-performance centre-mounted drive unit that directly transmitted motor power to the crankshaft.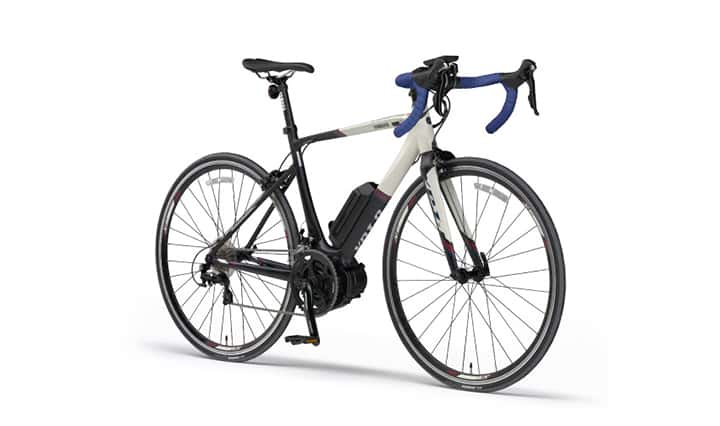 The YPJ-R Series of Sport e-Bikes Hits the Road
Yamaha Motor released the YPJ-R electric road bike, which combined the inherent benefits of a high-performance road bike with the advantages brought by mounting a battery and gaining assisted pedaling power. Also, cumulative e-Bike drive unit production reached 3 million units in April that year.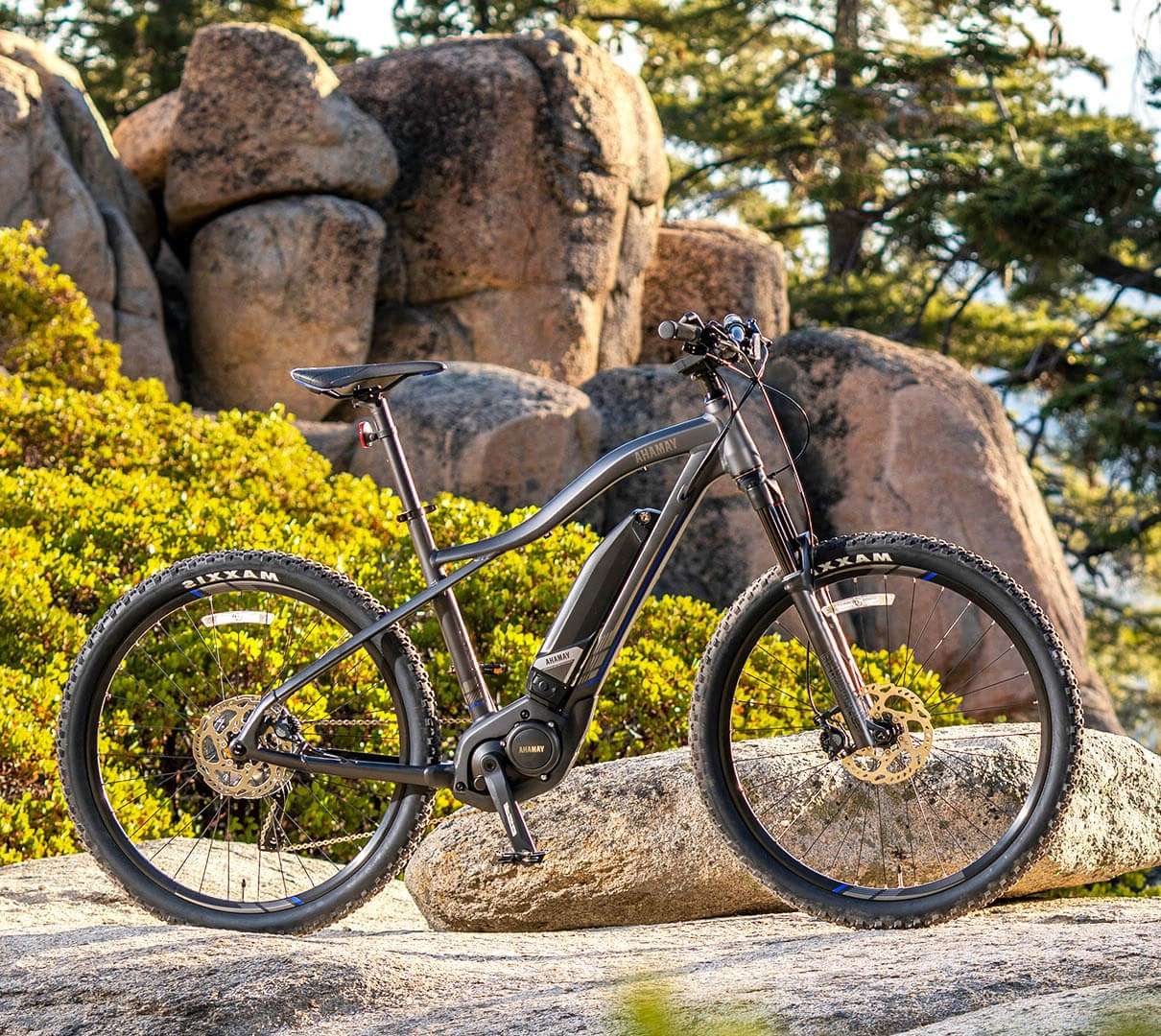 The YDX-TORC e-MTB Debuts and Yamaha e-Bikes Launch in the U.S.
Yamaha Motor launched the YDX-TORC e-MTB model, which featured the top-end PW-X drive unit developed specifically for mountain bike duties. The YDX-TORC achieved a level of performance that enabled users to get maximum fun out of e-MTB riding. Yamaha Motor also made an exciting entry into the rapidly growing e-Bike market in the U.S.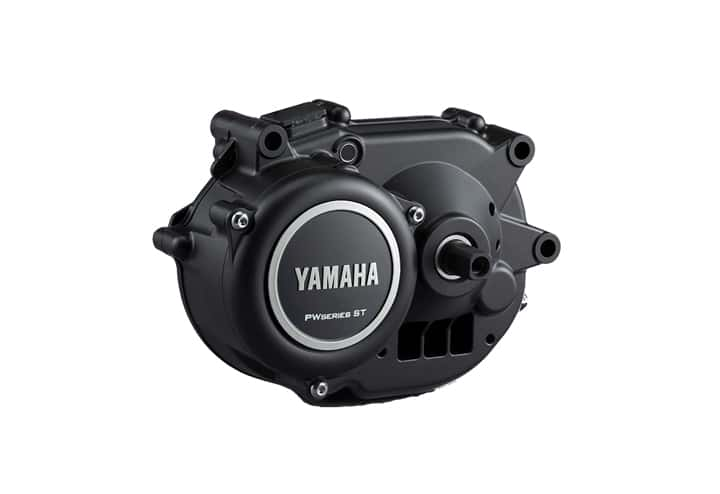 A Milestone Five Million e-Bike Drive Units Produced
Since starting production in 1993, Yamaha Motor rolls off its five millionth e-Bike drive unit.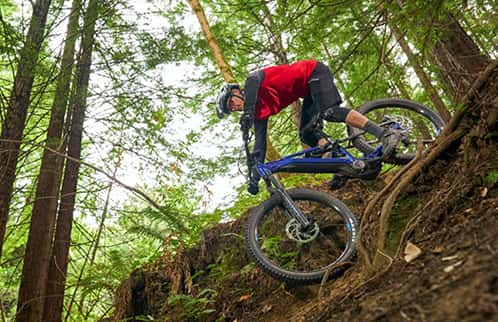 The YDX-MORO Pro Flagship e-MTB Is Released
Yamaha Motor released their flagship YDX-MORO Pro e-MTB under the concept of providing a fun, exciting, and extraordinary riding experience. The compact, lightweight and powerful PW-X2 drive unit enabled steady delivery at high crank cadence and was mounted in Yamaha's patented Dual Twin® frame.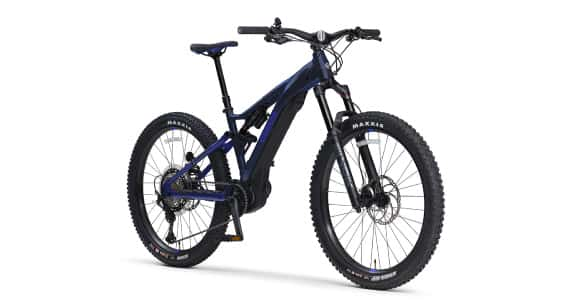 Yamaha-Brand e-Bikes Come to Europe
To bring the Yamaha e-Bike experience to customers in Europe, where the business had centred on the sales of e-Kits, Yamaha Motor launched three new complete Yamaha models: the YDX-MORO 07, Wabash RT and CrossCore RC.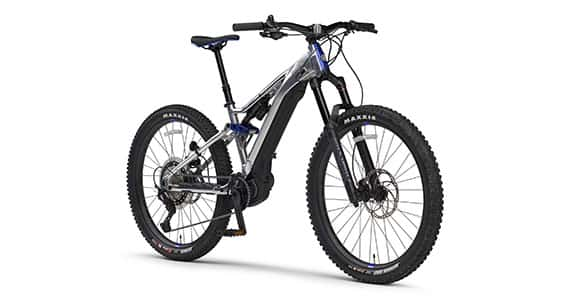 YAMAHA MOTOR CANADA LAUNCHES FIRST E-BIKES & CELEBRATES 30 YEARS
Yamaha Motor Canada is proud to launch the first three models in the Power Assist Bicycle Lineup: The YDX-MORO 05, YDX-MORO 07, and the YDX-MORO 07 30th Anniversary to celebrate pioneering E-bikes since 1993.