Yamalube Advantage
More Units Than Ever Before!

20 YEARS | 160,000KM LIMITED ENGINE LUBRICATION WARRANTY
PEACE OF MIND FOR A LIFETIME
The first and only powersports company to offer an engine lubrication warranty.

Register for FREE when you buy an eligible Yamaha Product
Use only Yamalube Oil & Filters
Keep your receipts You're covered!
What's your Yamalube blend?
Explore the full Yamalube Oil Range.
Consult your owner's manual for model specific oil recommendations or talk to your dealer.

DO IT YOURSELF WITH A YAMALUBE OIL CHANGE KIT
Yamalube is an oil specifically engineered by a powersports company for all powersports product -each one being built around the unique demands and operating characteristics of a specific engine type. Yamaha is the first and only powersports company to offer an engine lubrication warranty because after 50 years of Yamalube, we are confident we create the highest quality oil in the industry.
Find Your Kit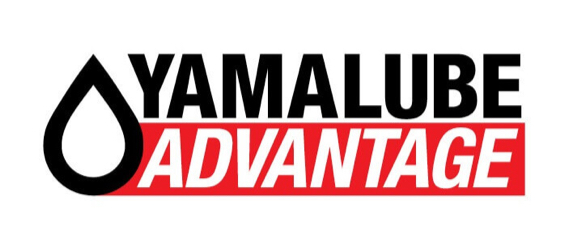 This limited engine lubrication warranty covers registered customers from engine failure as a result of engine oil failure. It will cover 'oil wetted' parts and the labour required to replace them. This coverage is free providing all requirements set out by the Yamalube Advantage Warranty are followed.
To qualify for the Yamalube Advantage your Yamaha must be serviced within the time and mileage according to Yamaha's factory recommended intervals. Your Yamaha must be serviced using Yamalube oil and a Genuine Yamaha oil filter. Yamaha will provide an allowance of up to 10% over the mileage interval, or time interval provided.
Your Yamaha does not have to be serviced by the dealer. If you prefer to complete the maintenance yourself you can utilize a Yamalube Oil Change Kit, just ensure you always keep your receipts!
*Review complete terms and conditions for full details or visit your local Yamaha dealer.