Technology and Design
Driven by a passion for innovation
The product of constant innovation and refinement for more than 60 years, Yamaha continues to deliver the most fun, reliable and highest performing boats on the water. Yamaha designs, build and stands behind every component. Take a closer look at how this commitment creates a better experience on the water for our customers.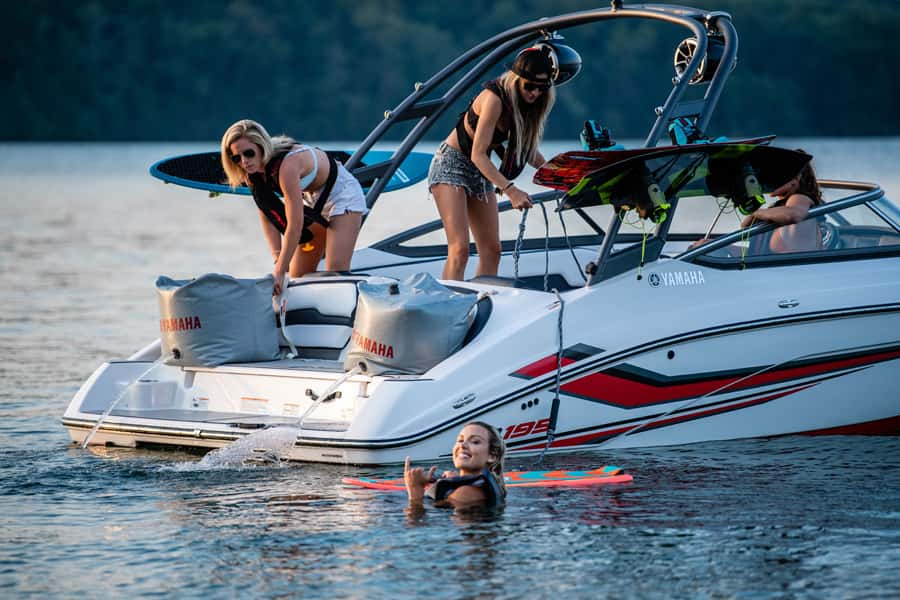 INTERNAL JET DRIVE PROPULSION
DESIGNED TO GO WHERE YOU WANT TO GO
Reliable and fuel efficient, Yamaha's internal propulsion eliminates the need for bulky engine hatches so we can offer our signature swim platform for worry-free relaxation at water level. WIth no exposed lower propeller beneath the waterline, Yamaha owners can also enjoy shallow spots other boats can't reach.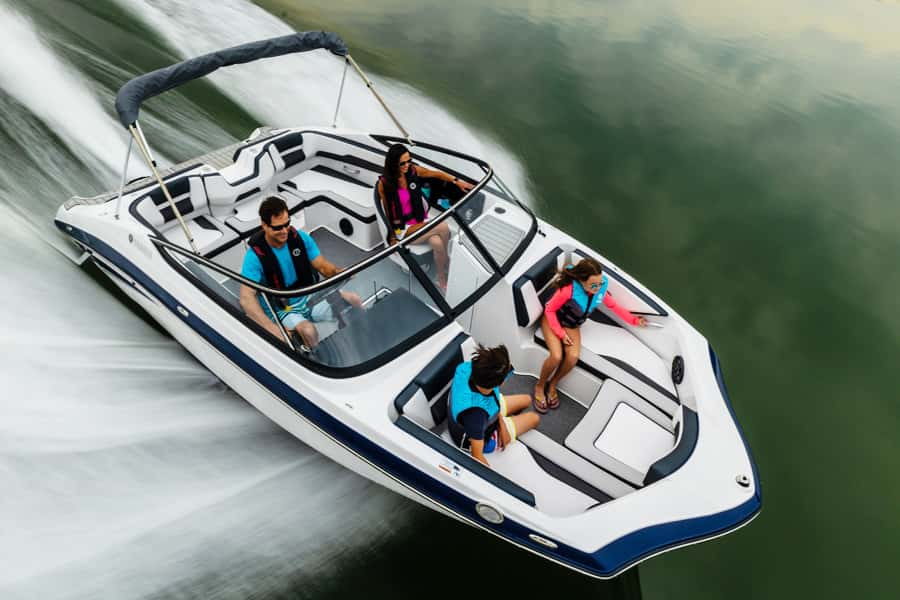 POWERED BY YAMAHA
WORLD-RENOWNED MARINE ENGINES
Yamaha engines' low maintenance requirements and ability to stand the test of time allow owners to spend more time doing what they love on the water. The compact and lightweight design results in incredible power-to-weight ratios for outstanding performance throughout the RPM range.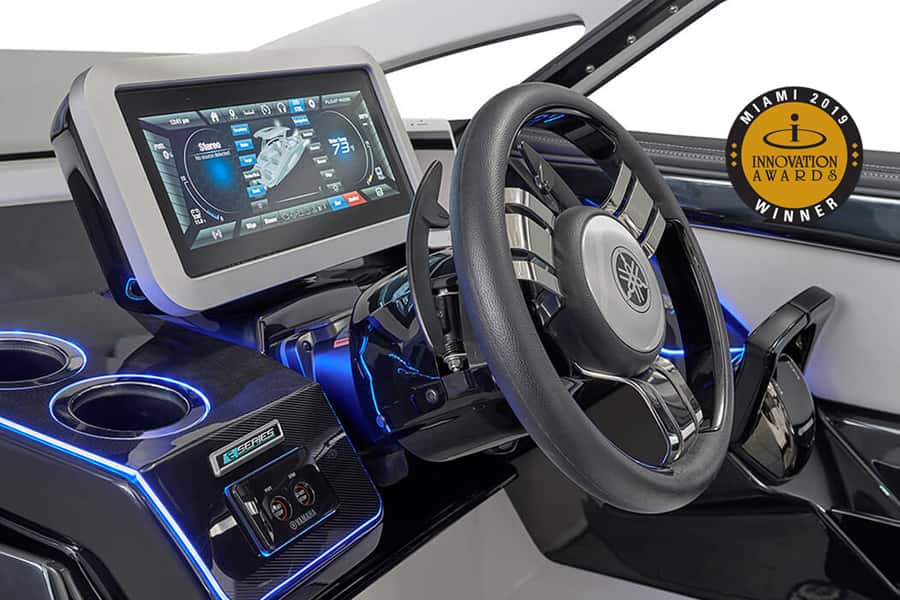 DRiVE TECHNOLOGY
INTUITIVE CONTROL AT YOUR FINGERTIPS
Yamaha's patented DRiVE system makes it easy to manoeuvre precisely around docks, launch ramps, and other tight, congested spaces with confidence and ease. The DRiVE function is engaged using the Connext touchscreen. Then, by using actuating paddle controls on the steering wheel, the operator can toggle between forward or reverse, and control speeds in both directions. At no time does the driver's hands need to be removed from the steering wheel.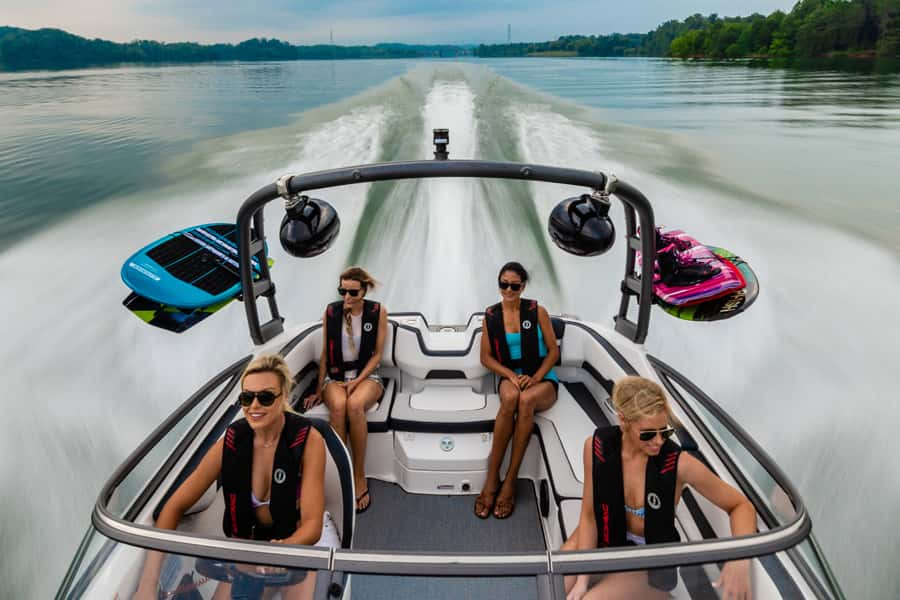 ADVANCED RESPONSIVE HANDLING
THE NEXT LEVEL OF CONTROL
This innovative suite of Yamaha technologies includes No Wake Mode, Thrust Directional Enhancer and the patented Articulating Keel. Yamaha owners enjoy an unparalleled driving experience that provides responsive steering, straight-line tracking at every speed and easy docking capabilities.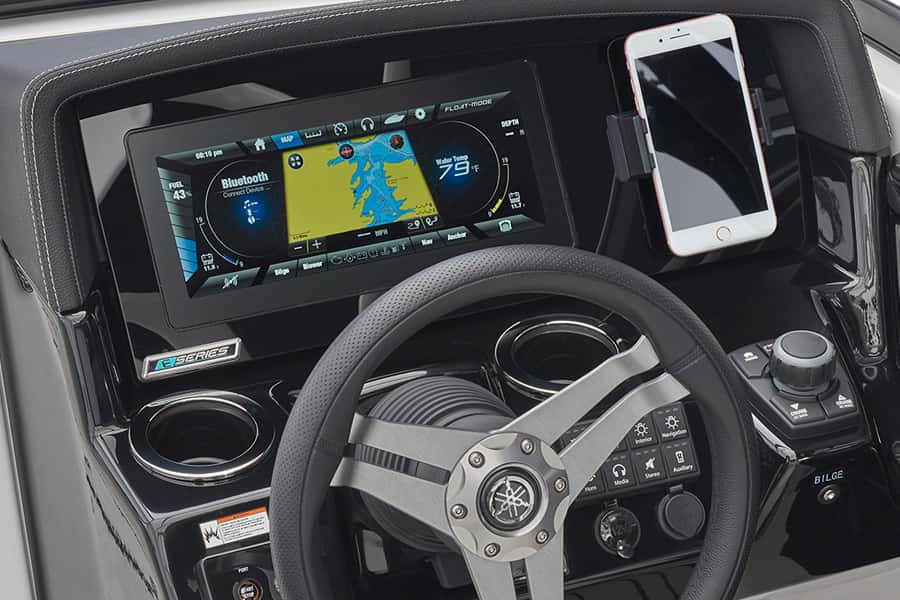 CONNEXT TECHNOLOGY
ALL-IN-ONE HELM CONTROL SYSTEM
Yamaha's proprietary Connext touchscreen interface puts a wealth of advanced marine technology right at the driver's fingertips. This system fully integrates the boat's entertainment features, operation functions and essential system information.