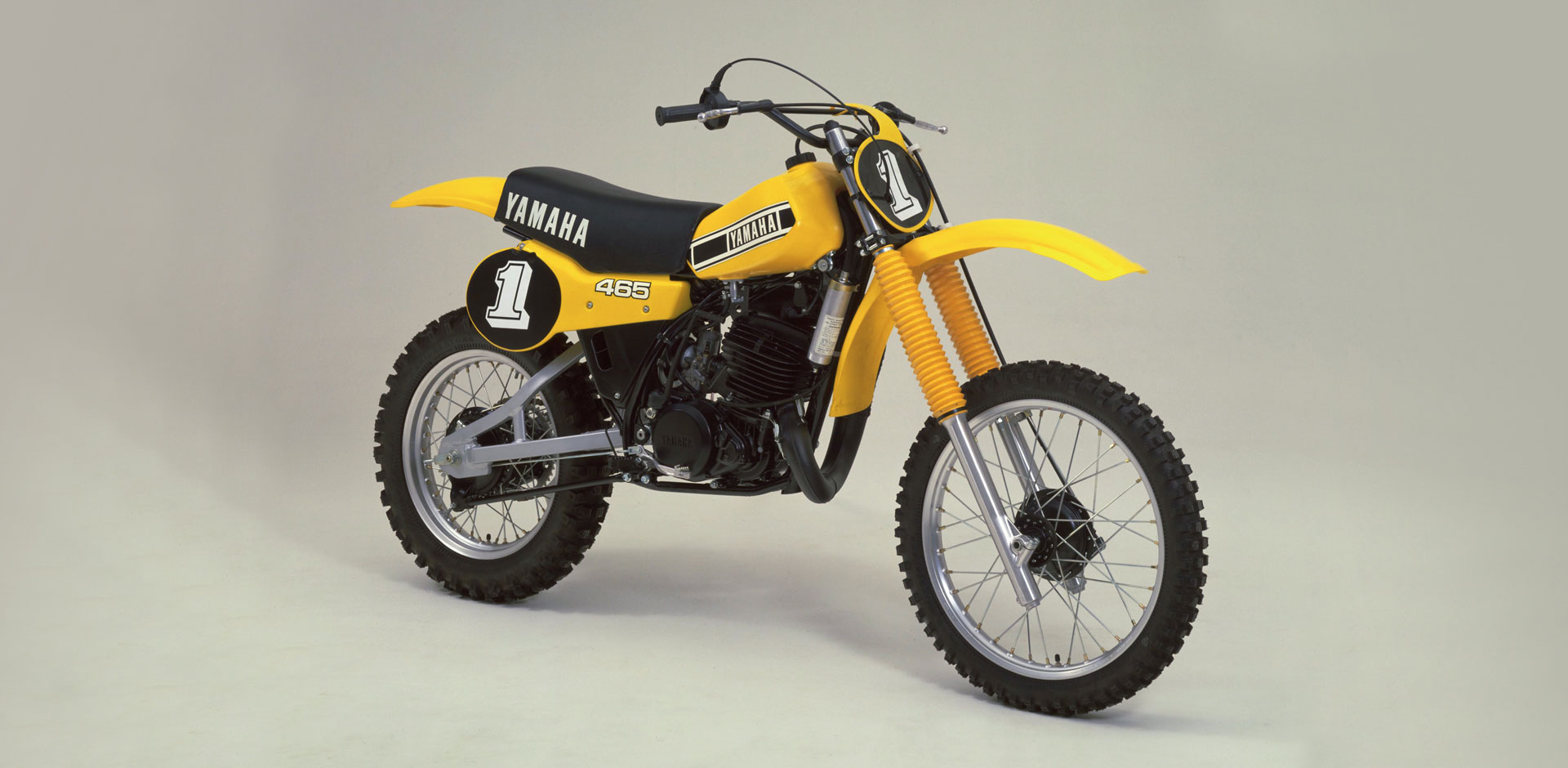 By Justin Balkos
Marketing Coordinator
Yamaha Motor Canada

At Yamaha, it's no secret that two strokes are in our blood. Many championships we've claimed over the years were aboard a YZ two stroke and, for 2022, we launched an exciting
off-road competition lineup
featuring major updates. With two strokes on the mind, when Yamaha enthusiast, Mike Pastore, reached out about his immaculate 1980 Yamaha YZ465 build we knew we had to share his story! Read below for how Mike turned the dial back 40 years on this iconic piece of Yamaha history.

Mike Pastore in Grade 8 next to his 1980 YZ100 (left) and at age 52 next to his restored 1980 YZ465 (right)
This build was very nostalgic for me. With all the great motocross coverage lately, I started remembering how much fun I had as a kid. My love of motorcycles began when my father bought me my first bike at 5 years old. I eventually saved up in grade 8 for a new 1980 YZ100 that never let me down and was a very important part of my life.
So why the YZ465? I had restored other MX bikes in the past – and even a Yamaha V-MAX – but I always had a fascination for older air-cooled bikes. Clean, simple and purposeful, the YZ465 is special and was an easy choice for this build.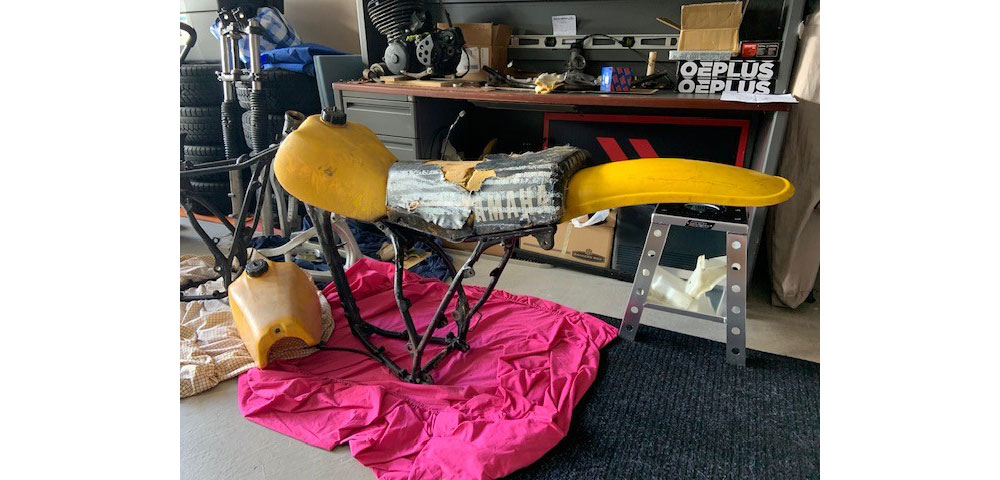 Where the restoration dream began
I started by purchasing manuals, bookmarking parts diagrams, and setting constant reminders to photograph every step of the process. I laid all the parts out for examination, sorting and labelling each and every one. This helped me determine what needed to be repaired or replaced, and what parts were missing. Components that weathered the test of time and were in excellent shape included the original seat, plastics, exhaust and engine.
Bicknell Racing manufactured the rear frame hoop for me. The factory joints also needed to be welded on the wheels and the kick-start assembly rebuilt (typical on a big-bore engine). My wife and daughter helped me re-lace the wheels onto the original restored hubs. The spokes were difficult to find and even more difficult to lace, but we did it!
The engine was in good shape for the age but needed a new piston, seals, bearings and new clutch plates. Since the YZ465 fuel tank is bigger than the YZ250, there was no purchase option available, so I had it restored by an automotive professional who specializes in plastic repair. Rebuilding the shocks was the only job remaining – and it was relatively easy to do!

Mike Pastore's fully restored 1980 YZ465
The replacement list was fairly extensive. Every bushing, bearing, bolt, seal, rubber grommet, cable, handlebar, grip, axle, brake – you name it – was replaced with OEM parts. The exhaust is brand new from DG, who also manufactured these for racing the YZ465s back in the day, so it suits the bike well. And, for graphics, I used measurements of the original and had a professional business create decals to look just like the originals.
I could not be happier with how the bike turned out! This project was great for me, but I could not have done it without the support of my wife, Kerry, and my three daughters. Thank you to Dana and the crew at Bicknells, Tim at Titans, and the parts staff at Clare's Cycle and Sports as well.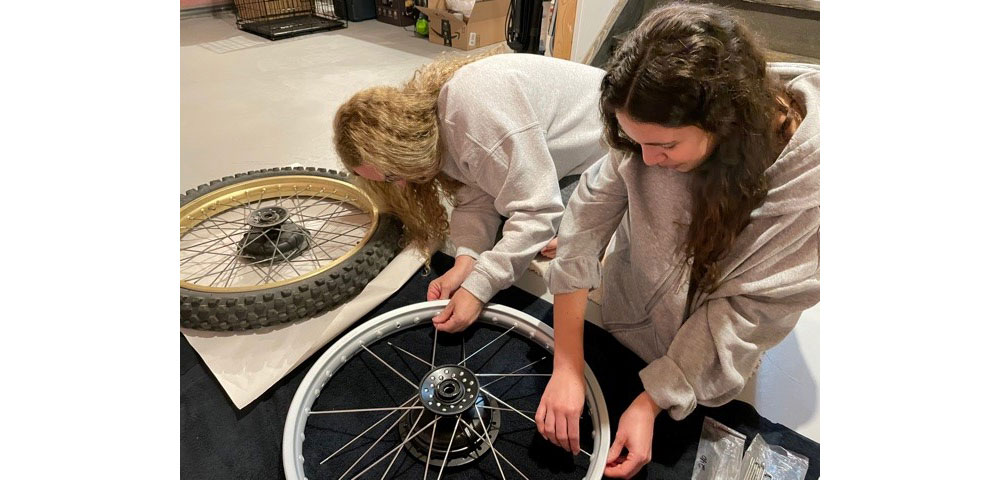 If you're thinking about restoring something, you'll need patience, time and knowledge (study the details). Also, be prepared to search for parts and don't be afraid to try repairs on your own. This build required resources from every corner of the world, and I met some great people that I now stay in touch with who all went above and beyond to help.
Until the next project…