Introducing the EF5500P Industrial Series generator with GFCI protected receptacles. This versatile dual 120/240 volt unit is ideal for primary power sources for industrial & commercial applications such as construction sites. The EF5500P sets new standards for performance and value.
Limited Quantities Available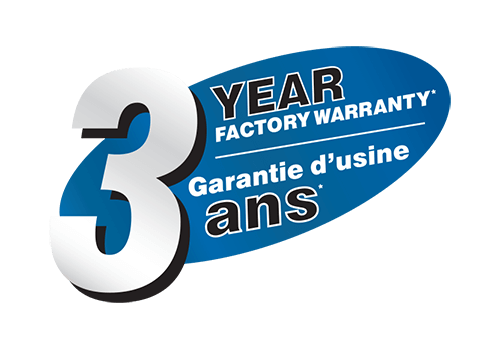 Yamaha products are known worldwide for their quality, durability and reliability. But did you know that all Yamaha power products, including generators, are also backed by a standard 3-year non-commercial-use factory warranty? With over 250 trusted Yamaha power product dealers across Canada, you can enjoy peace of mind knowing that Yamaha has your back.
*Two years for EF1000iS model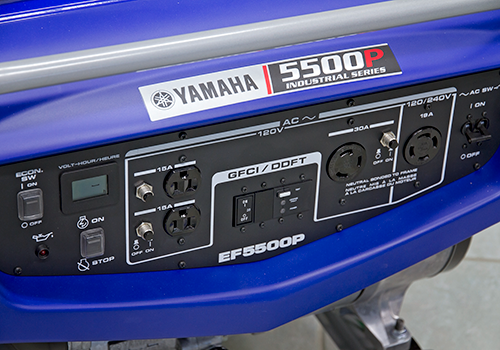 The EF5500P features GFCI receptacles which monitors the amount of current flowing from hot to neutral. If an imbalance is sensed, the GFCI automatically trips the circuit and cuts the flow of electricity to help prevent shocks.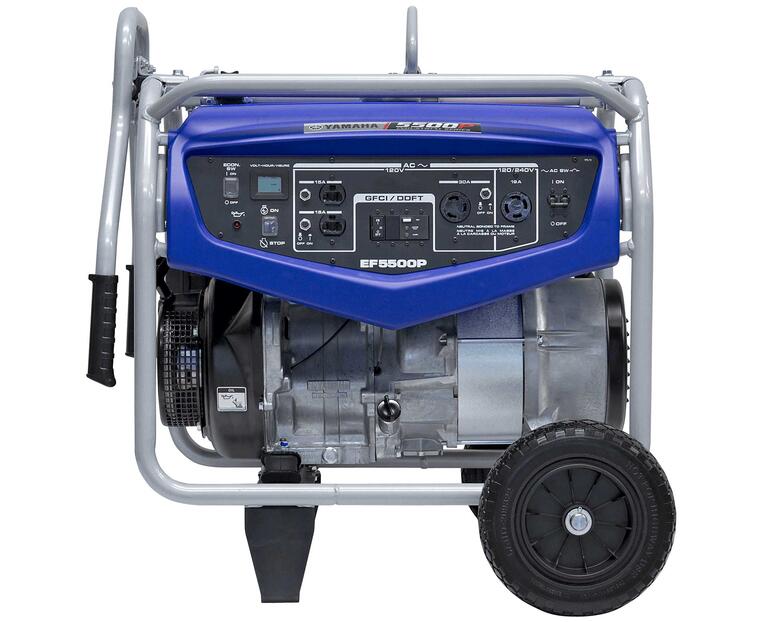 Powered by Yamaha's MZ360; 357cc, air-cooled (fan assist), OHV, 2-valve, 4-stroke, single cylinder engine with transistor controlled (TC) ignition.
Manual recoil starting with auto decompression system for a light, easy recoil starter pull.
Lightweight piston and offset cylinder design reduce frictional losses for improved fuel economy.
Manual choke
Maintenance-free brushless alternator offers superior reliability and reduced maintenance.
Dual 120 & 240 volt output makes the EF5500P very versatile