From industry leading technology advancements to all-new 22-foot Sport Boats, the 2023 Yamaha Watercraft are here. Call your friends, family and neighbours, the water is calling.

All New
2023 22-Foot Series
Built on the success of Yamaha's versatile 21-foot runabouts, which it replaces, the all-new 22-foot platform is bigger and even more comfortable for passengers. With twin engines, smart layouts and packed with tech, the new 22-Foot Series is the real deal for boating enthusiasts.
THE NEXT GENERATION: DRiVE X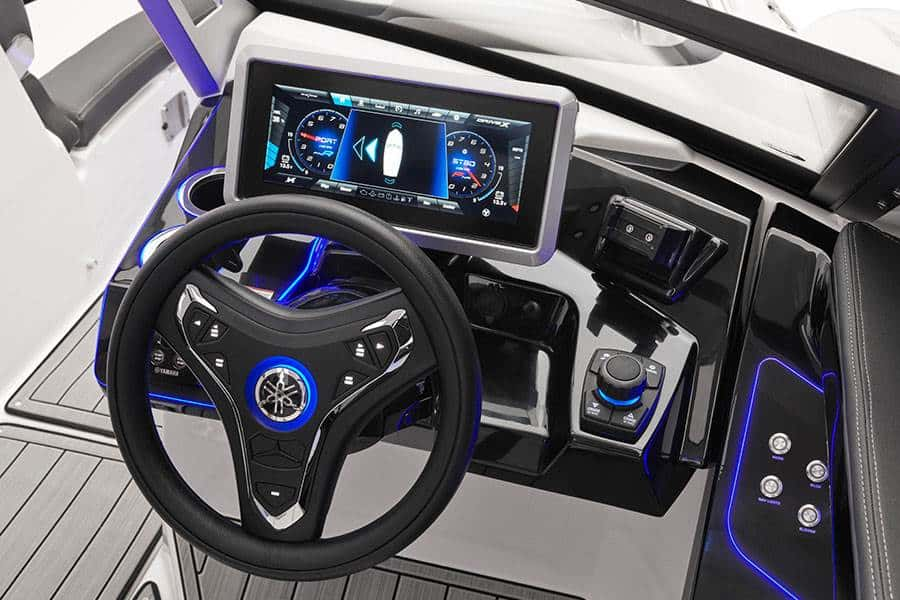 Integrated Controls
New for 2023, DRiVE X brings control even closer – literally. With port, starboard and pivot controls within thumb's reach, you can easily slide in a slip or pivot to manoeuvre out of a tight channel. Take control in your hands.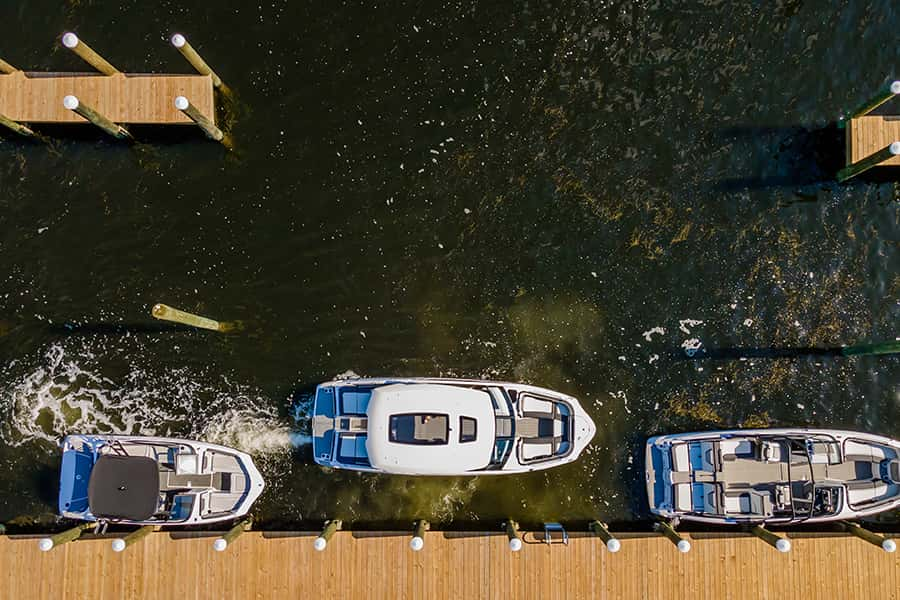 Easy Docking
Born from decades of outboard experience, DRiVE X provides easier manoeuvrability and precise control when docking. DRiVE X allows for the dual jet engines on a Yamaha Sport Boat to move independently, allowing you to slide on water and move on a whole new axis.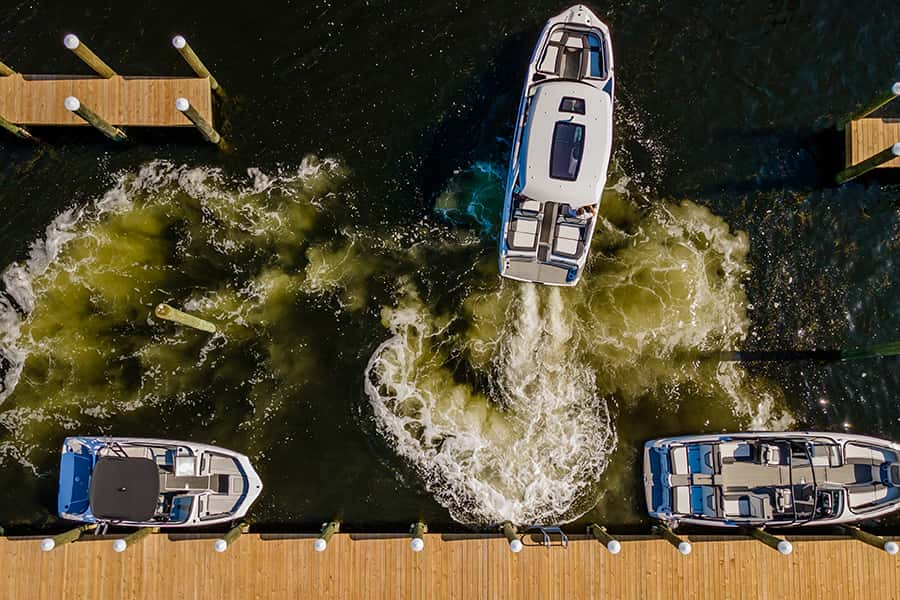 Pivot Turn
Designed to turn your boat around without moving from its spot, DRiVE X's Pivot feature can get you and your boat facing the other way with the press of a button.
From one-person stand ups to luxurious three-person cruisers, the 2023 line of Yamaha WaveRunners has whatever you're looking for. RUN THE WATER.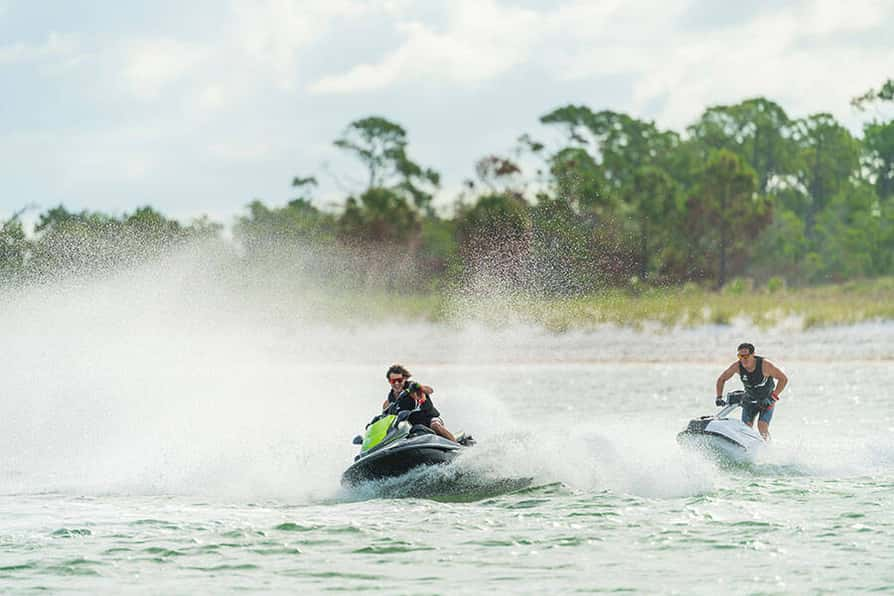 Born to give you freedom. The Freestyle series includes the JetBlaster and SuperJet, which let you ride the way you want.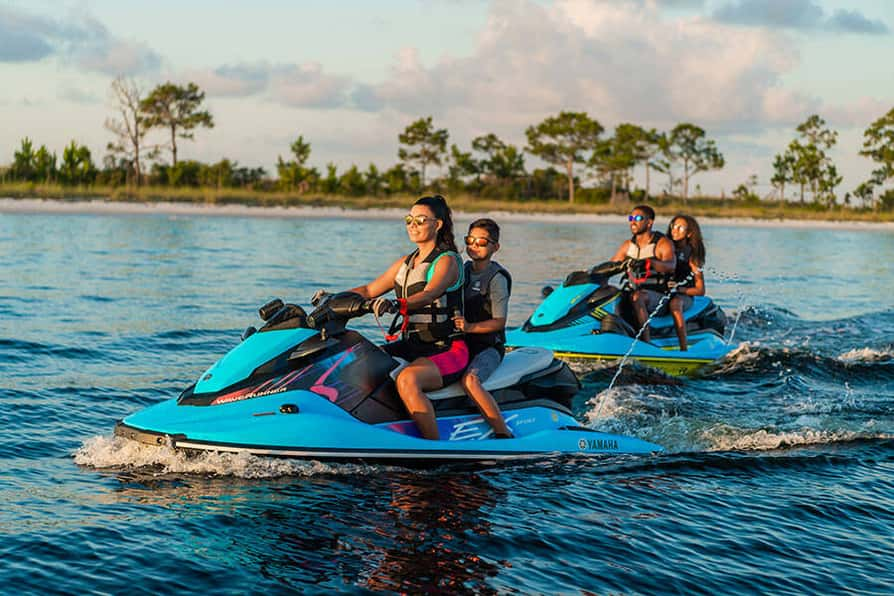 Capability meets affordability. The Rec-Lite series will have you waving goodbye to land as you hit the open water. Lightweight, easy to drive and packed with features like RiDE, the EX models are your ticket to play.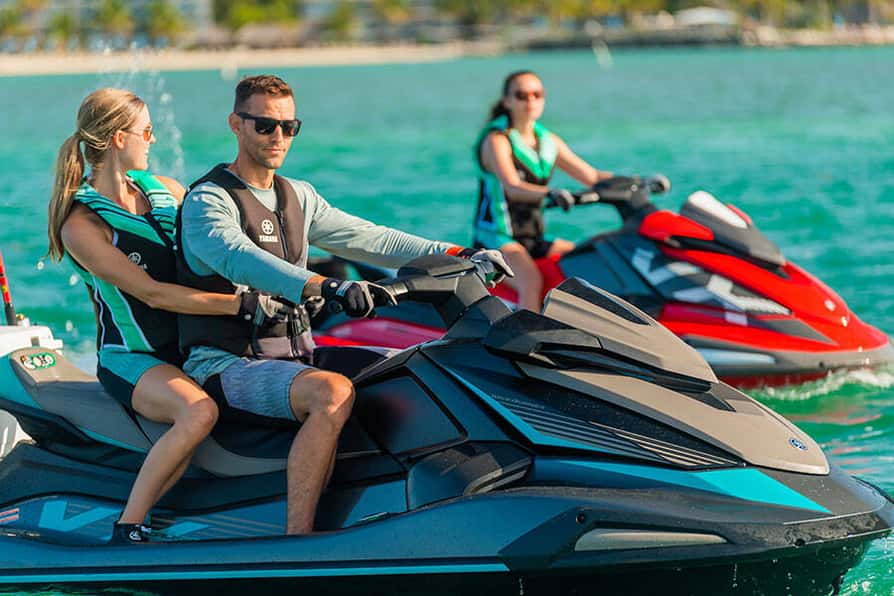 Explore or play, the choice is yours. Built for versatility, the VX series boasts tons of storage, optional factory speakers and comfortable seats for full days on the water – however you choose to spend them.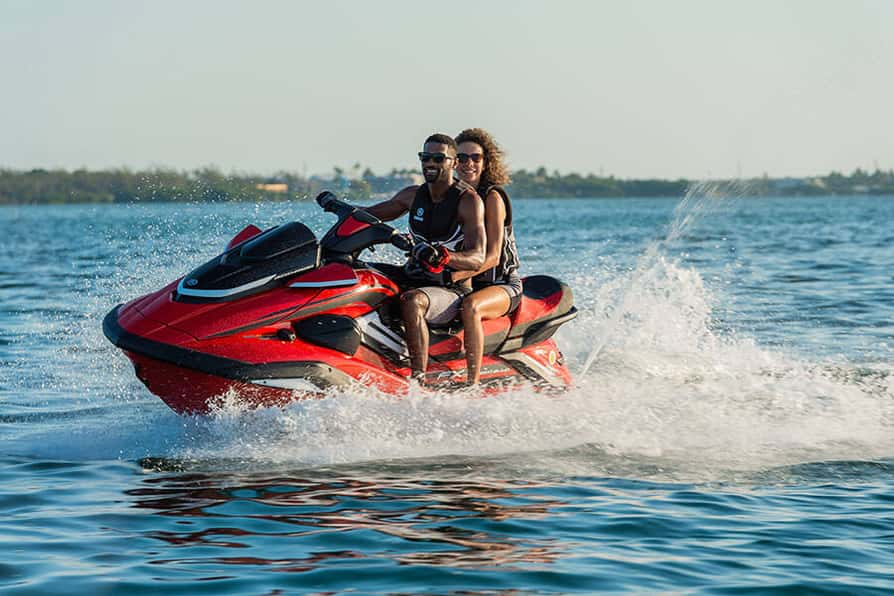 The ultimate blend of technology, comfort and performance. From sunset cruises to days full of watersports, the FX Series does it all. Standard with premium features, plush seating and powerful engines, the only thing they're missing is you.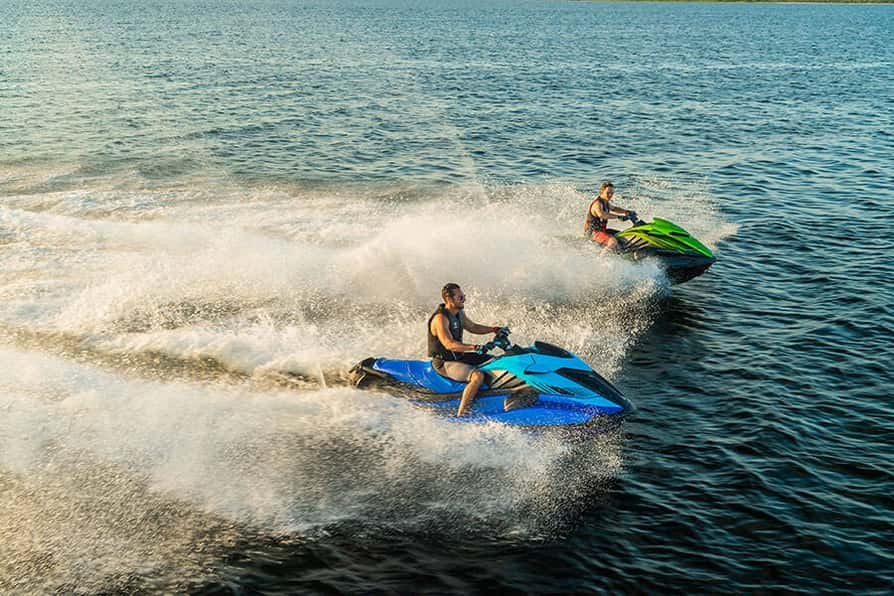 Race-inspired, performance-driven for those with the heart of a champion. Feel the wind in your hair and the smile on your face when you unleash the potential of a GP1800R.