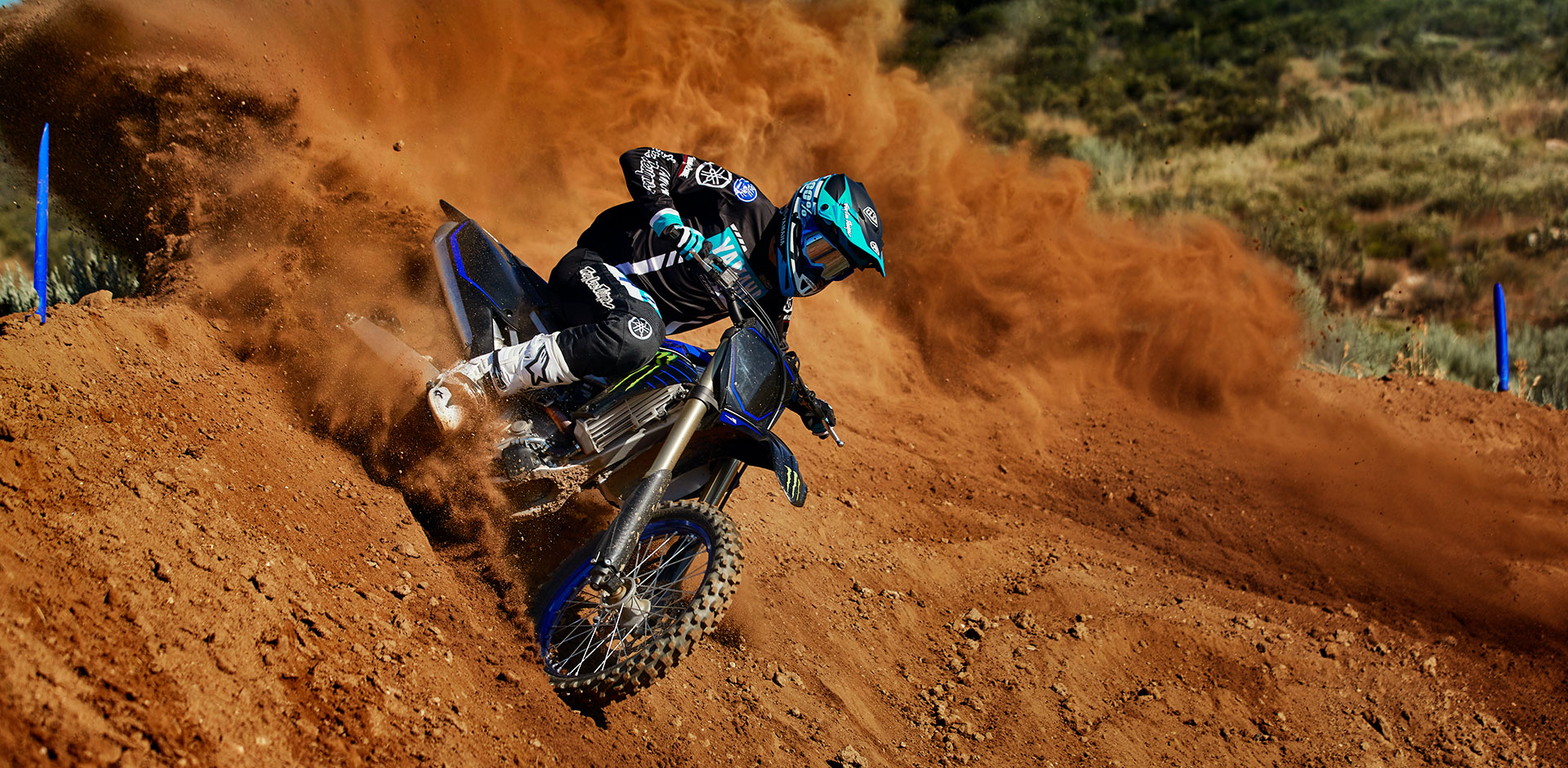 By Justin Balkos
Marketing Coordinator Motorcycle & OPE
Yamaha Motor Canada

MX racing, in any capacity, involves significant financial expense. This is one of the many reasons Yamaha established the bLU cRU Factory Ride Award in 2012 and have continued to offer it every year since.
What is it exactly? The bLU cRU Factory Ride Award is presented to the Yamaha rider with the most cumulative points at the country's three biggest amateur motocross events: Western Canadian Amateur National (WCAN), Eastern Canadian Amateur National (ECAN) and Walton TransCan Grand National Championship. Each winner gets the complimentary use of a YZ motorcycle for the following race season plus a $2,500 Yamaha parts credit.
The Yamaha bLU cRU Factory Ride Award program encourages, nurtures and builds tomorrow's racing stars through experience in the Yamaha Racing world. We have seen many Pro Canadian MX racers crowned champions who have graduated through Yamaha's bLU cRU program. Some household names, but certainly not all, include the likes of Tanner Ward (2012), Dylan Wright (2012/13), Marco Cannella (2014/15/16) and Jeremy McKie (2018/19).

Since its introduction in 2012, the Factory Ride Award has acted as an extension of Yamaha's commitment to the development of the sport, both
off-road recreation
and
off-road competition
. From the confidence-inspiring PW50 and TTRs to the powerful, high-performance YZs, Yamaha has shaped its dirt bike lineup to provide one of the most comprehensive step-up structures in the industry – offering an option to ride or compete at every age and level.
Yamaha will once again bring the "factory" dream to three MX riders for the upcoming season. Will YOU be the next bLU cRU Factory Ride Award Winner when the checkered flag flies at these premier events?!