Br Cody McGhee
Marketing Coordinator – Marine
Yamaha Motor Canada

Crystal clear water, colossal cliffs, a secluded coastline, sunken ships and lighthouses are just some of the reasons people explore the Bruce Peninsula and the National Park that shares its name – and why I did. After years of hearing about the unreal scenery of "The Bruce," I finally carved out some time to load up my camping gear and head there to see for myself.
With my 2022 Yamaha VX Deluxe in tow, I was looking forward to a few days of exploration and discovery. I had never boated on Georgian Bay and didn't really know what lay ahead. I did know I was going to have a lot of fun figuring it out though. After arriving at my campsite in the dark on Friday evening like a true weekend warrior, we settled in, sorted our gear and made sure we were ready to hit the water first thing the following morning.

To our pleasant surprise, we woke up to absolutely perfect conditions on Georgian Bay. There wasn't a breath of wind, the sky was bright blue and the water like glass! It was going to be a good day. We launched at the local boat ramp in Dyers Bay. We happened to meet someone else on a PWC who was doing the same thing as us and decided to ride together for the day. After all, more people means more fun, right? Plus, they were not a first timer on the Bruce Peninsula so knew some great spots. If you can ride with a buddy, do it! It doesn't just add to the fun, but the safety as well.
Within the first 10 minutes of the ride, I was in awe of the clear, turquoise-hued water. You could see all the way down to the bay's floor. I now know why some people call this area the Caribbean of the north. And the rocks! Massive boulders littered the entire coast, both on shore and in the water, making for great riding. We'd slow down and weave through the rocks in the shallows, then head out to deeper water and admire them from afar.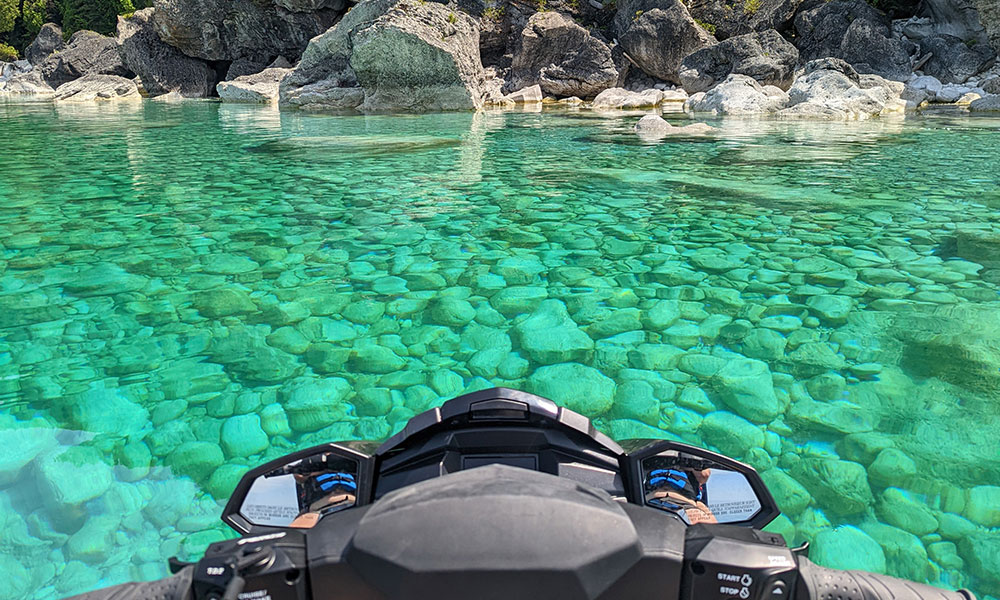 As we continued to head north towards Tobermory, we explored caves in the 100-foot cliffs and hidden beaches. We rode a total of 127.6 kilometres over the course of the day, with countless stops to appreciate the scenery and visit a few of the notable attractions like the Gargantua and Sweepstakes shipwrecks, Cove Island Lighthouse, and the Grotto. We even managed to ride out to Flowerpot Island since the water was so calm.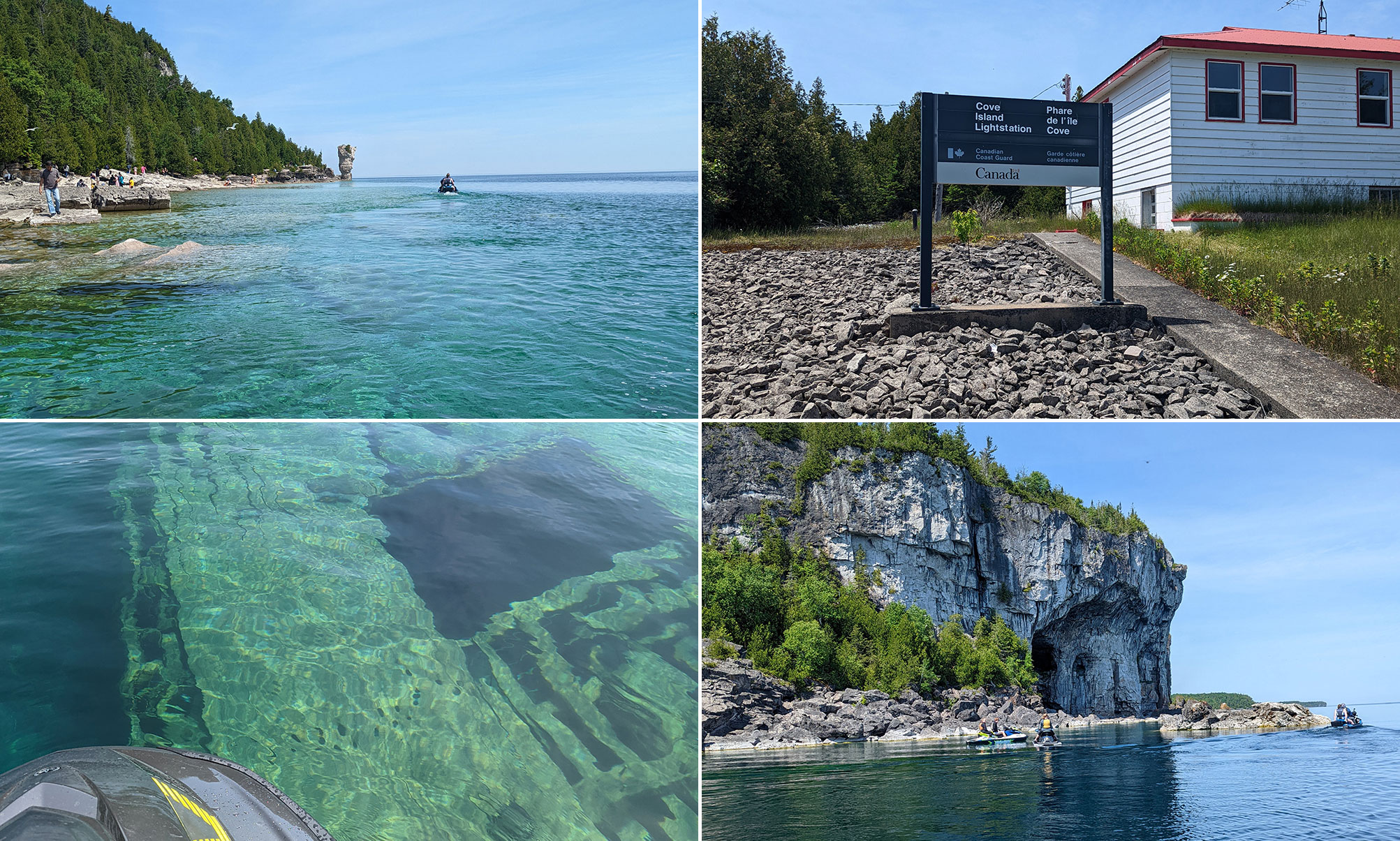 There is absolutely no better way to discover the Bruce Peninsula – add it to your bucket list if you haven't already! I can't wait to do it again.