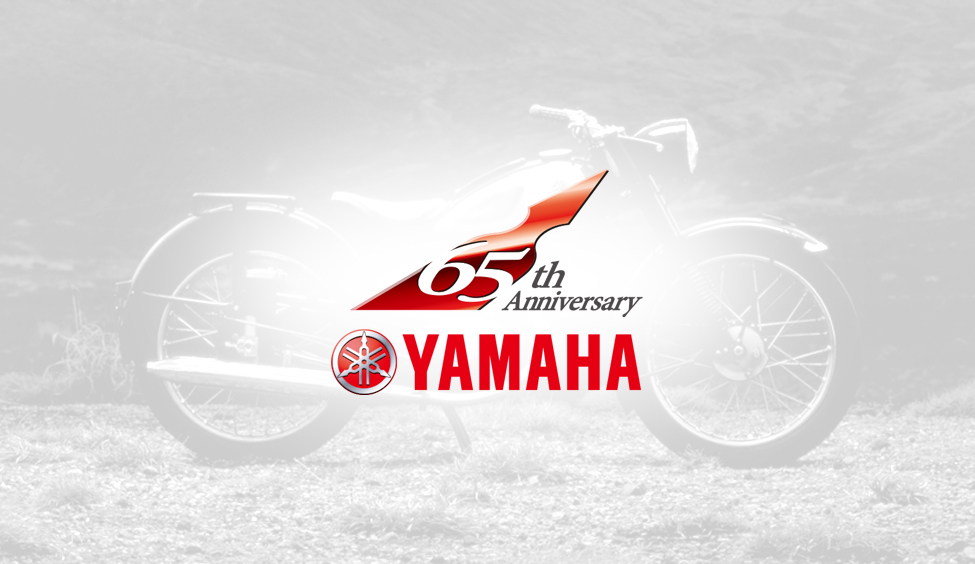 Industrial-Use Unmanned Helicopters Driving Advances in Unmanned Vehicle Technology (Part 17)
Aerial robots modernizing agriculture and taking to new fields over the land and water

Yamaha's first industrial-use unmanned helicopter, the R-50 "Aero Robot" / An RMAX unmanned industrial-use helicopter equipped for automatic flight monitoring an erupting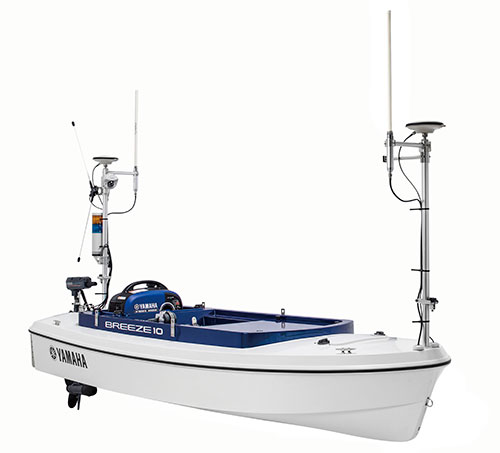 The BREEZE10 autonomous unmanned electric survey craft
Yamaha began research and development of industrial-use unmanned helicopters in 1983 after being commissioned by an external organization of Japan's Ministry of Agriculture, Forestry and Fisheries..
The result of this project was the R-50 "Aero Robot," which was released in 1987 and sold on a limited basis with end-customers providing Yamaha with their feedback as they used it. Even back then, Japan's agricultural sector was facing various issues, including its contracting as well as aging workforce, so the R-50 represented a first step toward solving such challenges.
Unmanned vehicle technologies accrued through our industrial-use unmanned helicopters like automatic flight have led to the development of unmanned marine vehicles (UMVs) and unmanned ground vehicles (UGVs), and the industry shows much promise for solutions for surveying, security and a variety of other fields.
The Development and Sale of the World's First Electrically Power-Assisted Bicycle (Part 18)
A completely new form of transportation addressing societal issues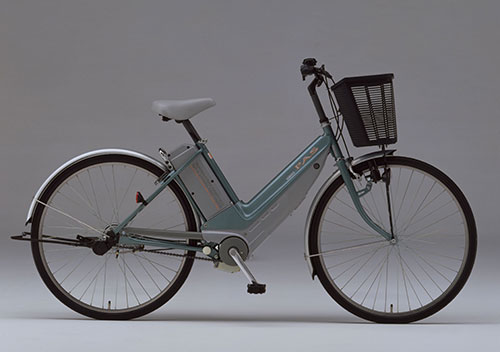 The world's first electrically power-assisted bicycle, the Yamaha PAS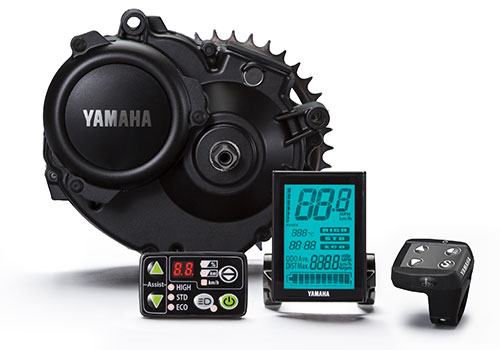 The PW Series of electric power-assist system kits for e-bikes released in 2013
Electrically power-assisted bicycles (e-bikes) are bicycles that provide additional power from an electric motor when the rider pushes the pedals.
It was in 1993 that we developed and launched the Yamaha PAS as a pioneering vehicle to help address various societal challenges like energy deficiencies, environmental issues, traffic congestion and a decreasing birthrate and aging population.
In the more than 25 years since, electrically power-assisted bicycles have become part of people's daily lives as a simple, convenient form of mobility. Yamaha e-bike drive units are also supplied on an OEM basis, helping drive the spread of these bicycles around the world.
A Low-Tech Solution for Local Community Needs (Part 19)
Yamaha's Clean Water Supply System was built to broaden access to potable water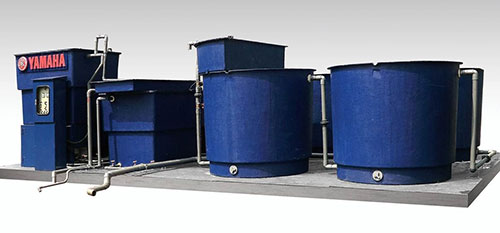 The Yamaha Clean Water Supply System (YCW)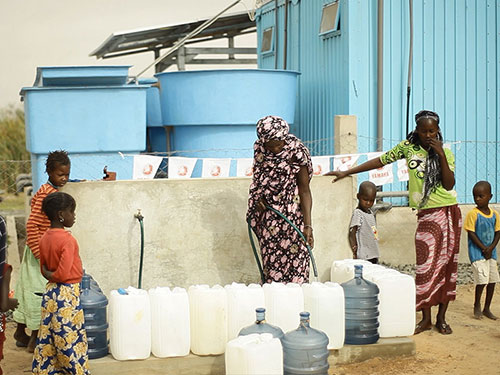 A village in Senegal using the system
What sparked Yamaha's involvement in providing clean drinking water began with Yamaha employees and their families stationed in Southeast Asia. They were concerned about the quality of the local water supply, so seeing this as an opportunity, Yamaha developed a water purification unit for home-use.
Before long, Yamaha gained a better understanding of the realities faced by people around the world without access to clean water and began developing an all-new system.
The Yamaha Clean Water Supply System is a simple, compact water purification system that utilizes slow sand filtration, a natural water purification process. It does not require a large electricity supply, special chemicals or maintenance from a specialist, making it well-suited for small villages without access to clean water.
These systems are currently being installed in places throughout Southeast Asia and Africa in coordination with public institutions and international aid organizations.
The Growing World of Mobility in Uniquely Yamaha Style (Part 20)
An excellent feeling of stability, comfort and fun with novel ideas and unique technologies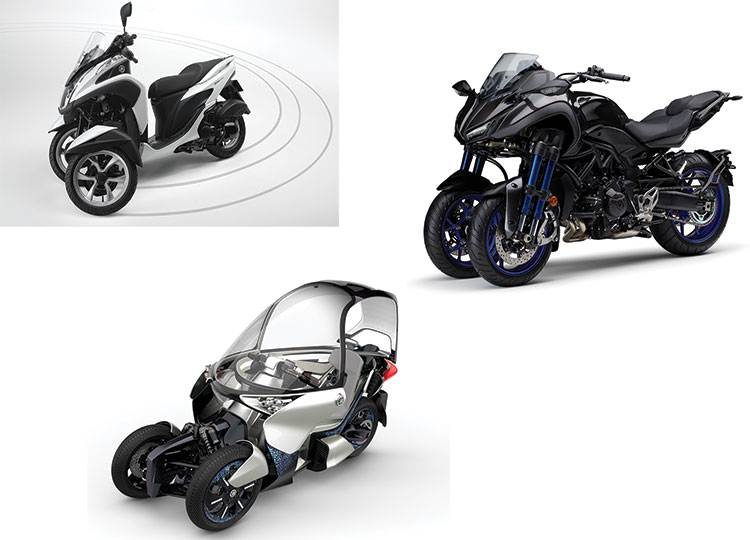 Yamaha's first LMW model, the Tricity 125, The 850cc NIKEN, The MW-VISION concept model exhibited at the 2019 Tokyo Motor Show
Featuring two front wheels, Yamaha released the Tricity 125 for global markets in 2014 as its first Leaning Multi-Wheel (LMW) model.
Making the "Growing World of Personal Mobility" part of its growth strategy, Yamaha's challenge was to break away from existing norms and domains and create a truly new vehicle that would deliver not just an excellent feeling of stability and comfort, but also a uniquely Yamaha form of fun.
The Growing World of Personal Mobility is about giving vehicles new value that serves to help grow the Yamaha customer base.
One manifestation of this is the MW-VISION concept model displayed at the Tokyo Motor Show in 2019.