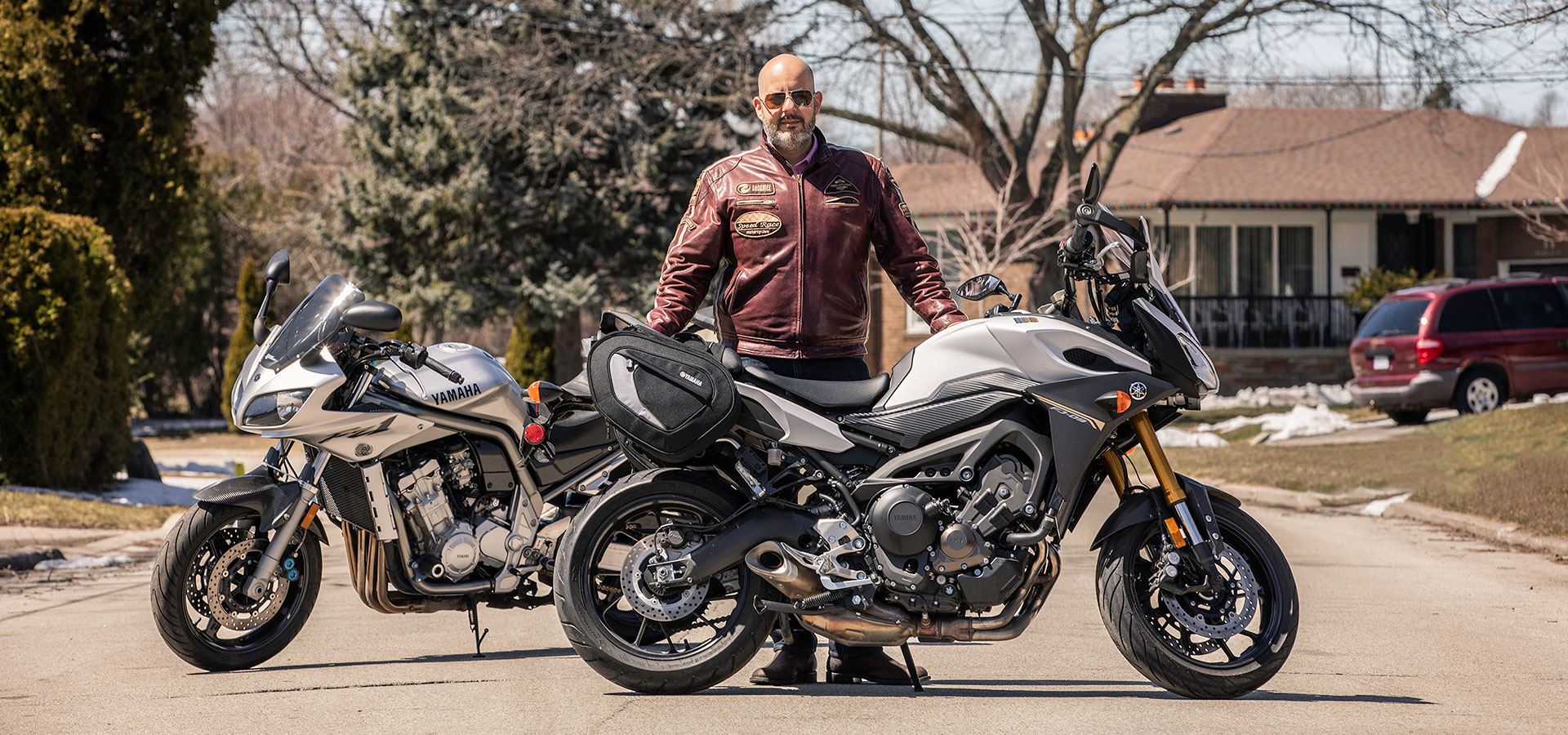 By Sam Calautti
Manager, Business Development
Yamaha Financial Services

Anyone that knows me knows two things: I love motorcycles, and I get attached to motorcycles. My loyal steed for the past 17 years has been a 2002 Yamaha FZ1. I remember spending countless hours searching for just the right motorcycle and, when I found it, I drove four hours through a snowstorm to buy it! I've had so many fond memories riding all over Ontario and the northeastern US, through rain, sun, fog and cold, and that old FZ1 has never let me down! But it's in need of a good refresh and, unfortunately, travelling for work—combined with a young family at home—means wrench time in the garage gets pushed aside.
Three years ago, I had the chance to try out a Yamaha FJ-09 (now called the Tracer 900), and what a difference 15 years makes! My memories of that ride lingered through winter until I finally made the tough decision to park my beloved FZ1 and buy the Tracer. I've since added an MT-10 to the stable. Did I mention that I love motorcycles?
Just like so many of you, the next decision I had to make was whether to pay cash or finance my new motorcycle. I opted for a flexible finance plan through Yamaha Financial Services that offered a competitive interest rate with an affordable payment that fit into my monthly budget.
More and more people are making the choice to finance their purchase rather than pay cash. Why is this? In many cases, taking advantage of special low rates means you're paying less in interest to finance your purchase than that money would make if invested—even in a relatively low-interest savings account. So, keeping the cash invested and financing a powersports vehicle could leave you ahead of the game.
If you have other credit products, like a credit card or even a mortgage, they often have higher interest rates than those being offered on your powersports purchase. If so, it's better to use your cash reserve to pay down your current debts rather than pay outright for a powersports product you could finance at a lower interest rate.
Often, "paying cash" for a large purchase like a new powersports product actually requires using a line of credit. A line of credit can offer an attractive interest rate, but it typically comes at the cost of using your home as collateral. This can be risky. If you have plans to upgrade your home in the future, you'd have to pay the line of credit in full prior to selling your current home. If your credit is good and a regular finance payment fits into your budget, traditional financing offers fixed payments and competitive interest rates, thus freeing up your line of credit for unexpected or emergency expenses.
Finally, financing usually opens up more options for your purchase, which can allow you to get what you truly want right off the dealer floor. You may spend more than you would with cash, so just make sure you determine what payment is comfortable for you and stick to that budget. With Yamaha Financial Services, I was also able to bundle in accessories, apparel and extended warranty on my FJ-09 with only a minimal increase to the finance payment.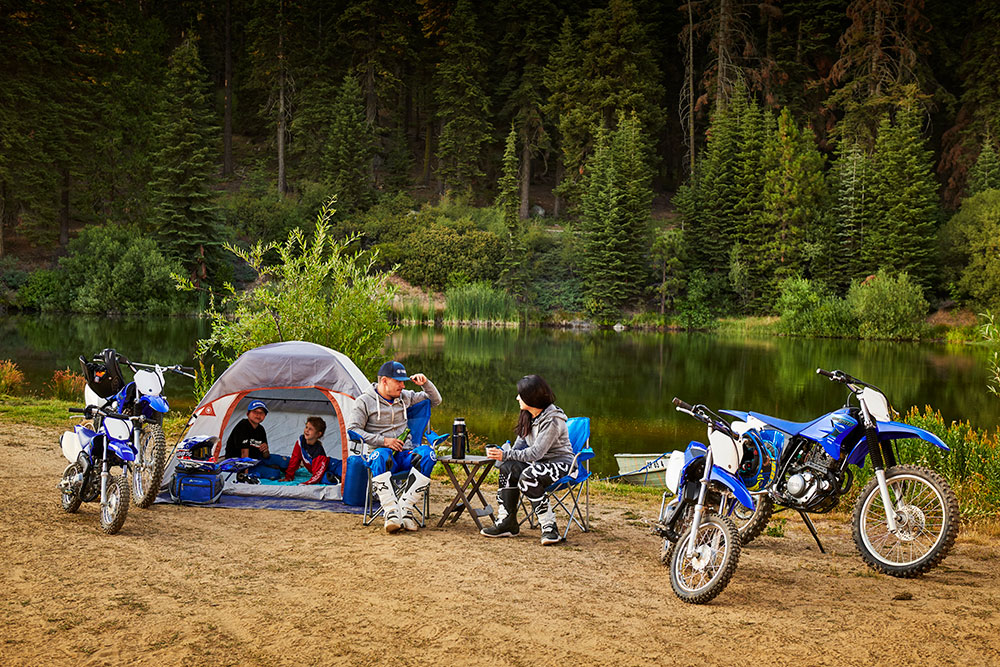 Since 2016, over 35,000 Canadian customers and hundreds of thousands of customers around the world have trusted Yamaha Financial Services as their lender of choice to get them onto a new Yamaha. Apply now at www.yamaha-motor.ca or ask your dealer for more details on affordable and flexible options to fit your needs from Yamaha Financial Services. We Get You!