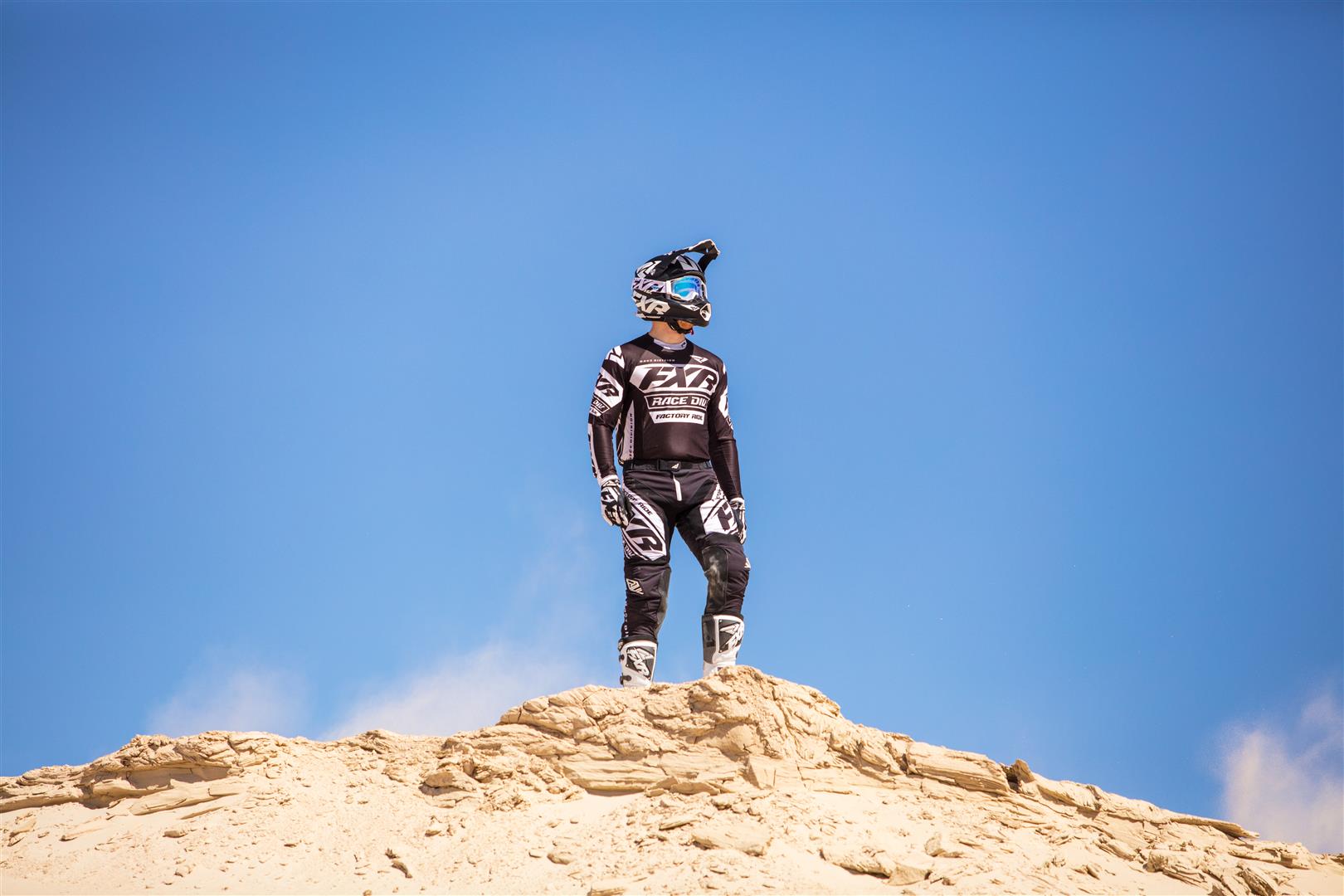 Off-road riding is an extremely exhilarating sport, but it is also hard on your body. Whether you're getting into trail riding, enduro or full-out MX racing, be sure you're equipped top-to bottom with the essentials below for a safe and enjoyable riding season!
Helmet
A helmet is extremely important to your safety. There are many different styles and brands to choose from, with specific features depending on your riding habits or type of competition. Ensure you do your research to find a proper, comfortable and safe choice.
Goggles
Keep your eyes protected from debris with a good set of goggles. There are many variations designed to work in different riding conditions and in different types of lighting. You can get clear, coloured or mirrored lenses depending on the lighting you're riding in or style you're after.
Jersey
Jerseys are generally made from a performance-enhanced, lightweight polyester blend. This offers maximum durability while keeping the jersey thin and light. Most off-road jerseys feature mesh material to allow ample ventilation and often offer moisture-wicking properties.
Pants
Featuring the same benefits as off-road jerseys but with many added enhancements, pants have vented inner liners, knee inserts (for abrasion resistance) with flexible outer knee fabrics, silicone straps on the inner backside (which keeps your jersey in place) and feature an ergonomic cut for better comfort and functionality.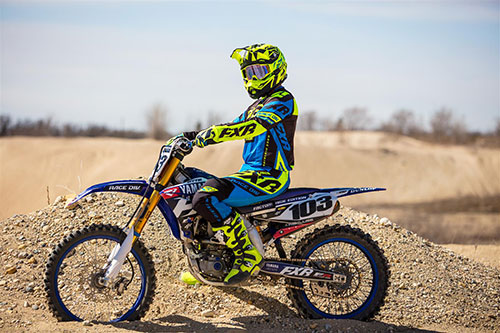 Yamaha's decades-long partnership with FXR Racing means the ability to offer gear that's both safe and stylish.
Gloves
Generally made from a mesh material (for ventilation) and featuring rubber on the top of the hand for protection, gloves are a necessity for off-road riding. When sizing your gloves, be sure the whole palm fits tight or you may suffer from blisters after riding.
Boots
Proper riding boots serve to protect your foot, ankle and shins from injury. There are several different styles and types available, with many optional parts including the sole, boot, and hinges.
Armour
Elbow and knee pads are an easy way to add extra protection from debris, in case of an impact, or in the event of a fall. A chest protector will protect your stomach, chest, and shoulders from rocks and other debris. These items are beneficial at saving your body from bumps, bruises or serious injuries.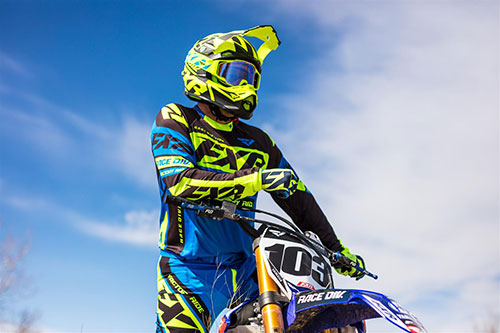 Neck brace
A high-quality neck brace is also something to consider, as it protects the neck by limiting your range of motion. A neck brace can also absorb or redirect the force of an impact while lessening the strain on your neck and vertebrae.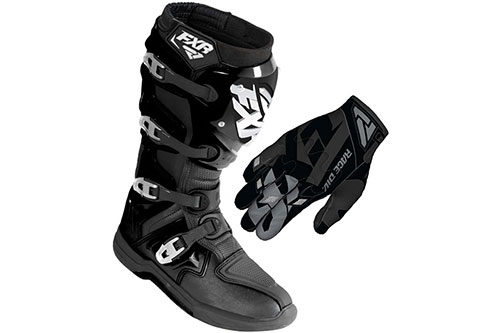 Off-road-specific gear (such as boots) includes features designed just for the needs of dirt bike enthusiasts and racers.
LOOKING FOR NEW GEAR? SEE THE LATEST