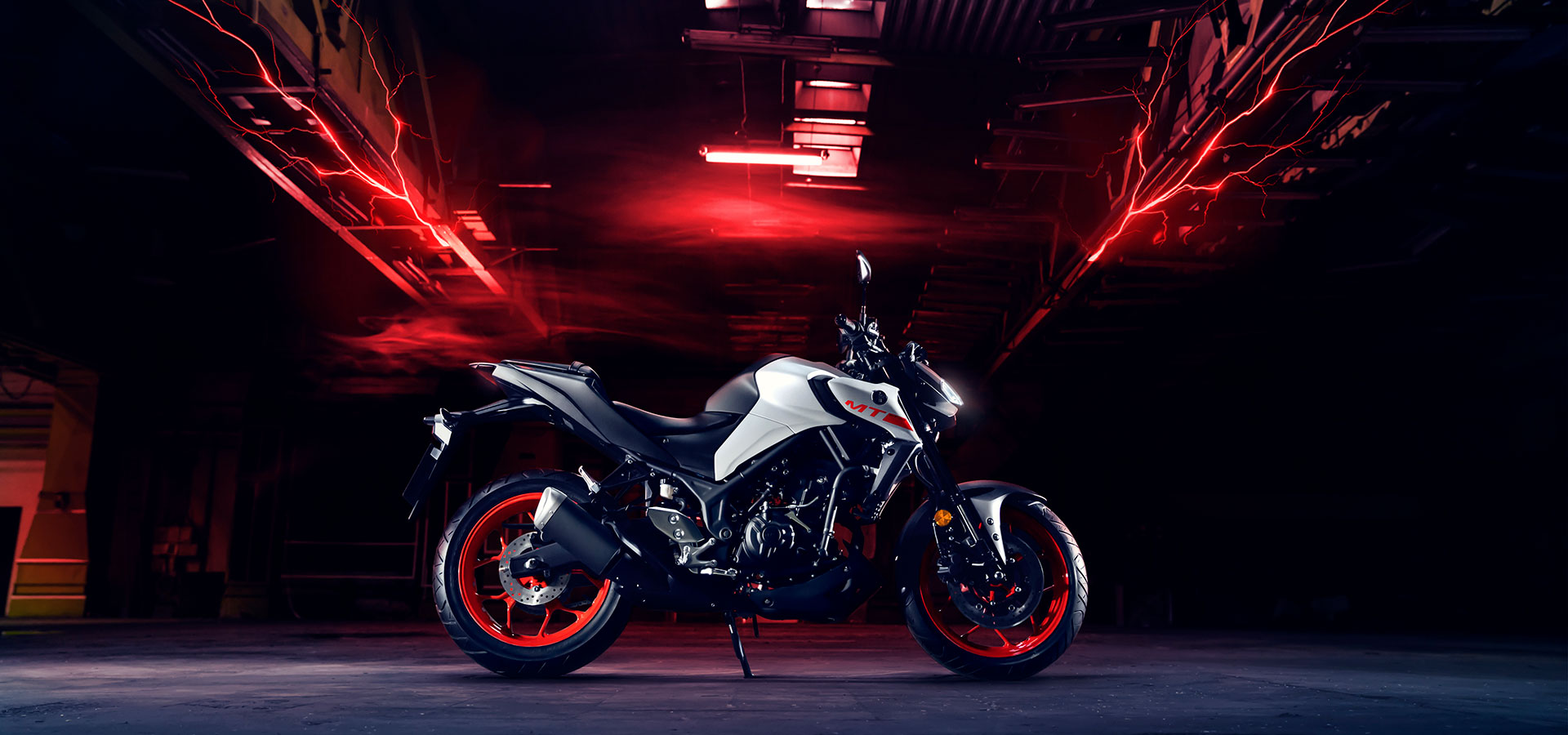 Choosing the right motorcycle can be an overwhelming decision for new motorcyclists. You passed the course and you've earned your licence… now, what do you buy? You might have your sights set on a cool vintage bike, but with old bikes come mechanical issues. The cost is cheap, but are you ready to deal with a random breakdown on a country road at dusk?
Generations of riders have chosen a Yamaha as their first bike because of the brand's character, quality and reliability. The all-new 2020 MT-03 continues that legacy to make your introduction to motorcycling, fun, memorable and stress-free.
Here are five reasons why the Yamaha MT-03 is the perfect beginner bike.
5. It's fun and easy to ride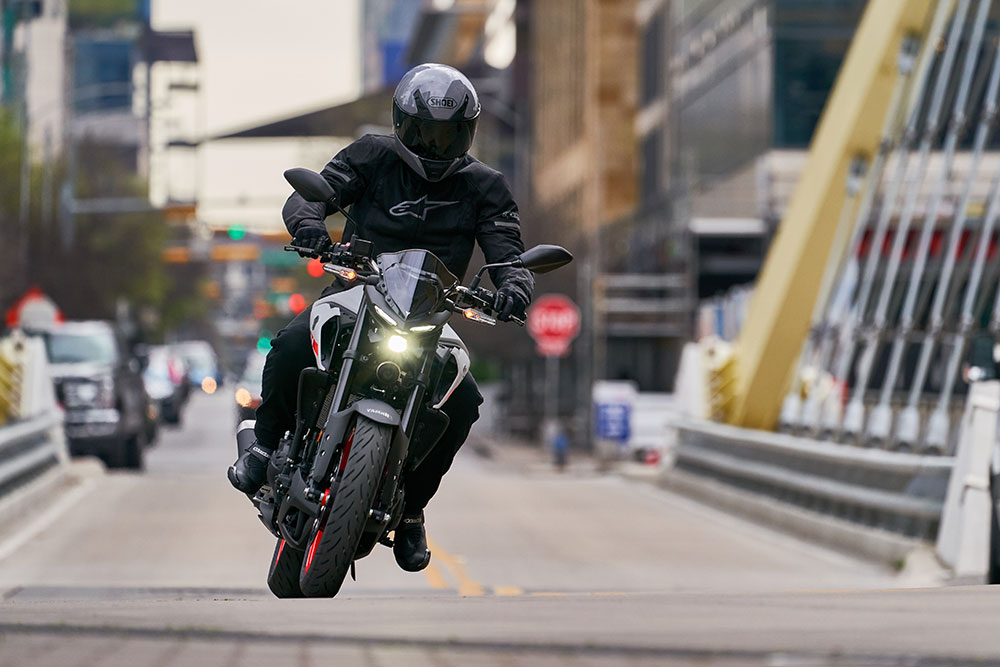 The MT-03 has a lowest-in-class seat height of 780 mm. This creates confidence in newer and shorter riders concerned with getting their feet on the ground when coming to a stop. Additionally, the MT-03 is a featherweight at 168 kg, so it's easy to manage. The upswept handlebar puts the rider in an upright body position that offers a strong sense of control and a clear vantage point for navigating traffic.
4. Friendly motor, manageable power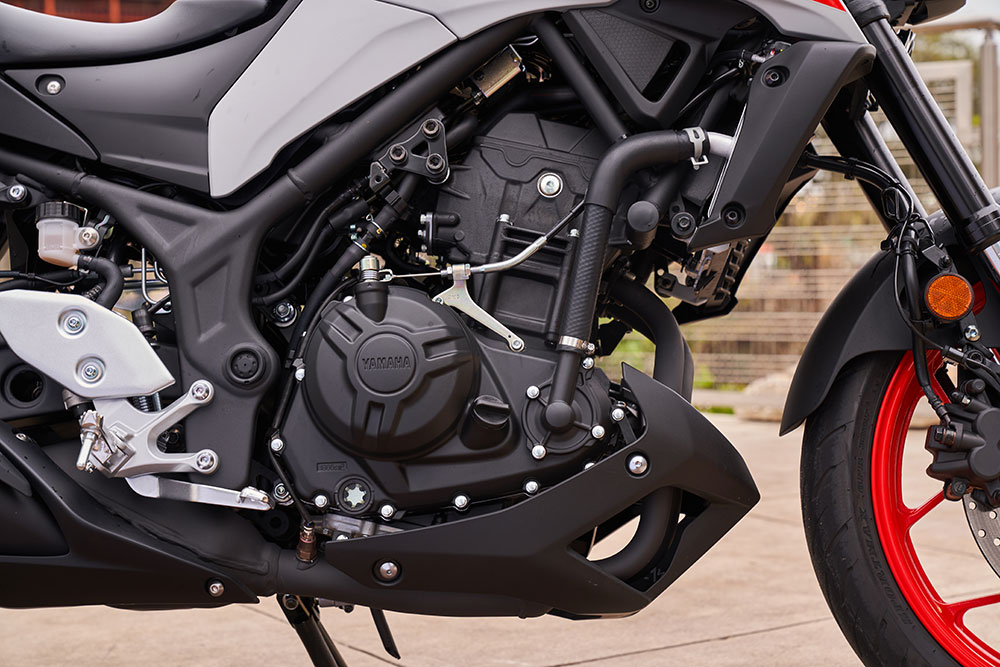 One bad experience from too much power can scare a new rider away from motorcycling entirely, which is why the MT-03 uses a friendly 321 cc inline twin-cylinder motor derived from the popular YZF-R3. It's easy to control at low speeds yet provides plenty of zip for the highway or joyriding in the countryside. Fuel injection equals a smooth throttle that takes some of the intimidation out of learning to ride.
3. Style for days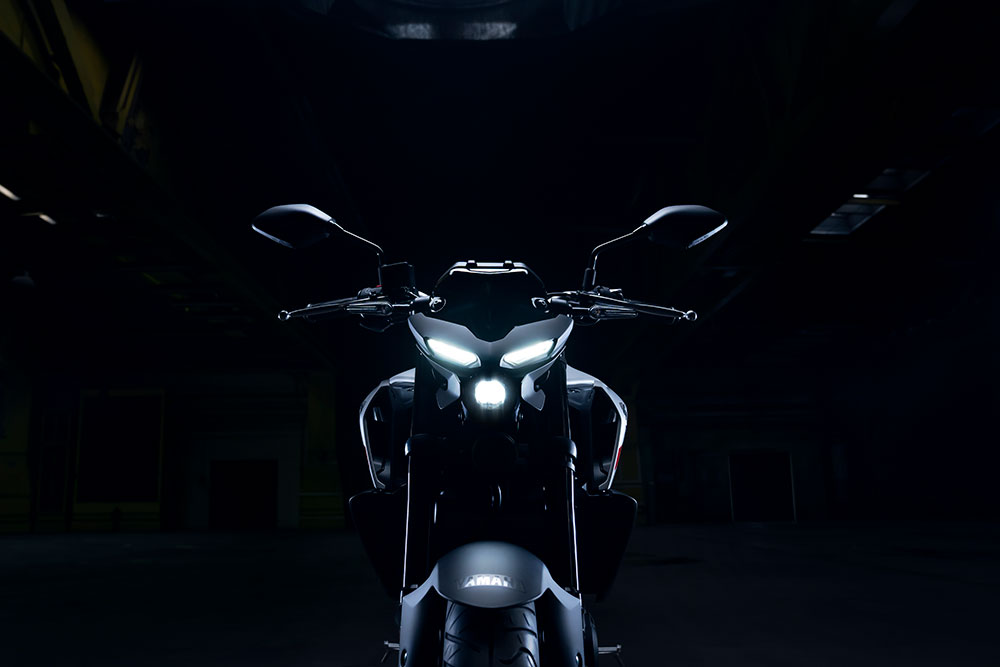 The MT-03 is based on the popular YZF-R3, a model that has introduced thousands of Canadians to motorcycling. Designers removed the R3's sport bike bodywork, creating a "naked" bike (sometimes called a roadster or standard bike), with minimal body panels and an exposed engine. The MT-03's angular, Japanese-inspired design can be found on other models in the Yamaha MT series (MT-10, MT-09 and MT-07), giving it big-bike looks in a friendly package. And check out that cool headlight design!
2. Legendary Yamaha reliability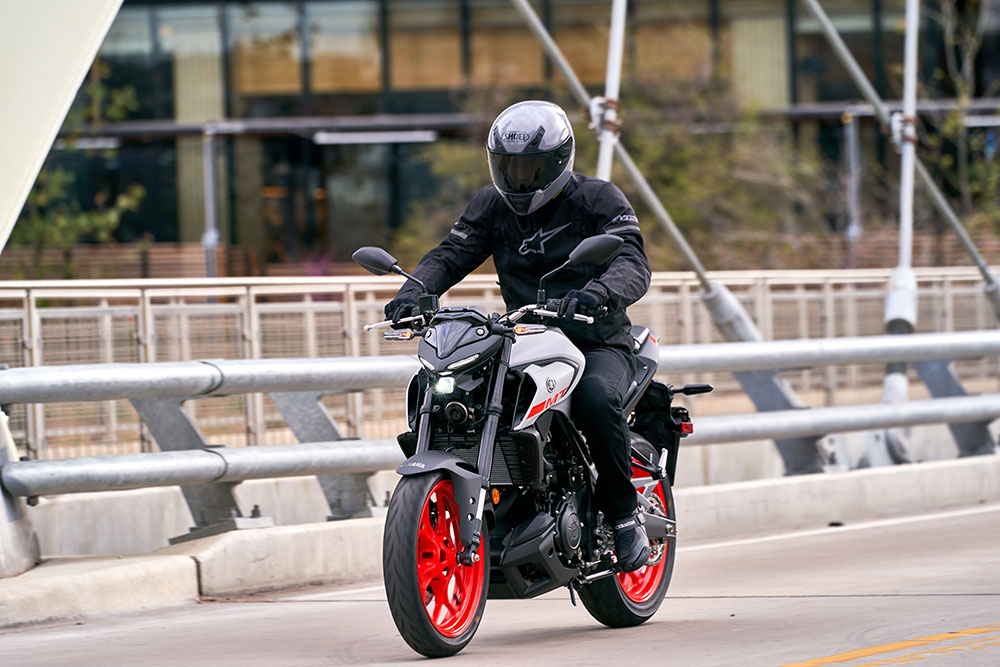 Everybody thinks it's cool to have a vintage bike, and maybe the purchase price was right, but caveat emptor! The first time you suffer a mechanical issue that you can't diagnose, it can make you feel like motorcycling just isn't for you after all. Owning a brand-new bike removes layers of stress from the riding experience and minimizes the risk of major repairs.
The MT-03 is infused with Yamaha's trademark reliability, plus a one-year warranty and a dealer network that spreads across Canada, from urban centres to small towns. You deserve years of stress-free riding!
1. The price is right (and there's financing, too!)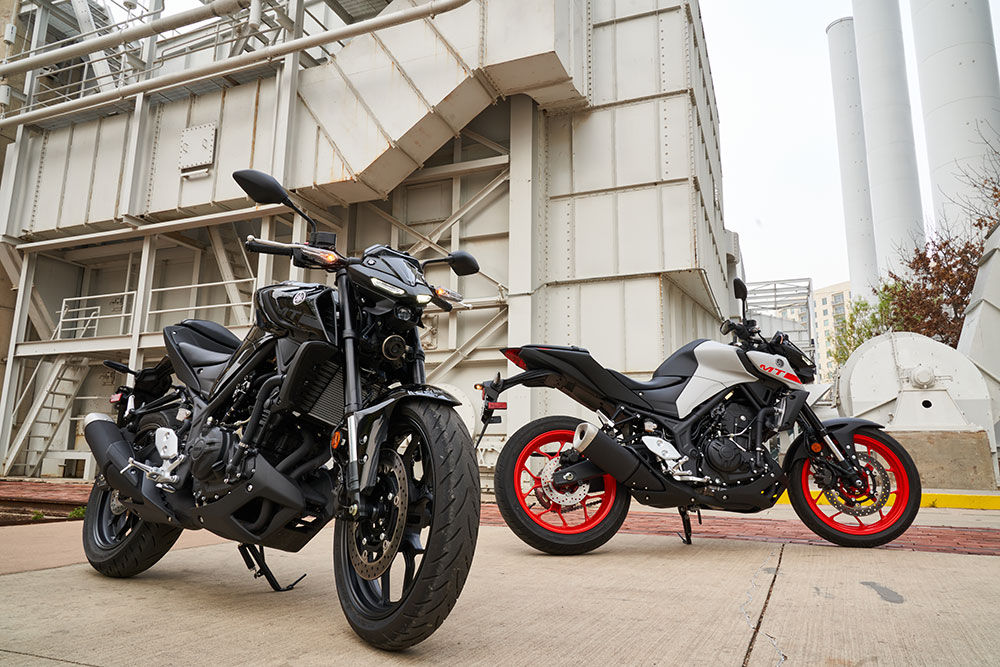 With a starting MSRP of $5,899, the 2021 MT-03 is one of the best-priced introductory bikes on the market. And, unlike that guy on Kijiji who needs cash on the spot for a bike you're not 100% sure about, you can finance your new MT at the dealership with Yamaha Financial Services. Walking out the door with low payments and a strong warranty—and your brand-new bike—will let you simply focus on the joy of riding. And that's what motorcycling is all about.